==================
A Caveat and Affiliates
First off, a little caveat: within my articles you will find affiliate links, meaning if you buy them, I get a small commission. Your cost is not affected. In addition, I am an Amazon Associate and I earn from qualifying purchases on Amazon.
And yes, if I say that I recommend a product here, it means I truly believe it is a good product. I refuse to recommend any product that I have not researched and believe to be a good value.
Even better, I provide you with a very clear picture of the product, it's use, and the probable value.
Earning your trust is important to me. I run this website myself and the commissions and donations help support the site.
Sound reasonable and fair enough? Let's continue to the article.
==================
Challenge: Meal Planning
Planning Meals for Elderly is a challenge, without a doubt. Some days you will feel defeated at each meal.
Reduced appetite, dulled taste buds, teeth problems, and inactivity strike a contrast with a need for good nutrition.
Take heart! Solutions exist to enable you to win most mealtime challenges.
Planning meals for elderly loved ones, the starting point.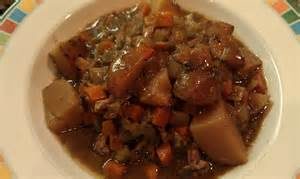 When planning meals for my Dad, I consider the following points:
Dietary needs. Dad doesn't have a special diet. However, if your senior's doctor requires low salt, low fat, or a sugar-restricted diet due to health concerns, plan accordingly. If your doctor has not specified, check with him first. My Dad's doctor encourages a healthy diet that is rich in protein and reasonably balanced. He encourages fiber-rich vegetables, too. However, Dad's vegetable choices remain few.
Physical concerns. False teeth, restricted swallow ability, and physical use of hands affect food choices. Extreme shakiness and loss of coordination make eating soups difficult. We avoid corn on the cob and chewy meats due to false teeth issues. Sandwiches and finger foods often present the easiest to manage.
Taste and texture preferences. Preferences might change day to day or even meal to meal. I found it helpful to offer choices at most meals. While I expect family members to join in with the family dinners, Dad gets to choose from at least a couple of offerings. Partly due to concern that he feels like eating, this offers him a chance to have what he might enjoy most. Also, it allows him some control over a small part of his life. It's definitely an emotional boost for him. Moreover, I feel like I am doing what I can to facilitate his health and happiness.
Try some new tastes and textures, too!
My "meat and potatoes" Dad actually wanted to try some of my vegetarian foods from time to time. Some he set aside as not quite food worthy. Others, though, he decided were pretty good.
Keep in mind that vegetarian meat substitutes are often a softer texture than most meats. This makes them easier to chew and swallow. However, they may require more flavors to tempt your elderly loved one's palette.
Also, watch for reactions to completely new foods. Often, elderly digestive systems become accustomed to their regular input. New foods might taste good. However, they may disagree with the stomach. Note which foods are less tolerated. You don't have to exclude them, but might want to offer in smaller amounts. However, if you see a true allergic reaction or intolerance, it's best to avoid serving that food.
Planning meals for elderly loved ones, preparation
You have chosen the actual foods to include in the meal, now to prepare it.
As you begin preparation, consider portion size. Most elderly are less active and therefore will eat less at each meal. We found that when we offered too much at a time, Dad felt a little overwhelmed. Over time, I've learned to put the right amount on his plate. Also, I always ask if he'd like more when he is done. Often he doesn't. However, on the occasions when he does, it is his choice. He doesn't feel forced.
Most consider fried foods too unhealthy to offer.
We limit them. However, the occasional fried food does appear on the table. Balance. We aim for a balance that is heavy in healthy choices with the occasional slightly less so.
We limit them. However, the occasional fried food does appear on the table. Balance. We aim for a balance that is heavy in healthy choices with the occasional slightly less so.
With that in mind, we now use our Power Air Fryer.
The Power Air Fryer gives a crisp texture that Dad expects from fried foods, but reduces the fats dramatically. We use it for his battered fish, fries, and many other foods. Honestly, now that we have the fryer, I cannot imagine being without it.
Keeping Dad's cholesterol and salt intake reasonable is much easier with the air fryer, too. He enjoys fried foods, as so many his age do. This little fryer has made meals much easier.
It helps to know how your loved one prefers each food prepared. Dad says I make omelets like my Mom did and that's how he likes them. (It helps that she taught me as a child!)
But his tastes do change over time.
He used to enjoy traditional grilled cheese. Now, he usually prefers it much drier. Sometimes we make it without any butter at all. He used to be a meat and potatoes guy. Now, he often prefers to skip the potatoes.
The important part of planning meals for elderly loved ones is to prepare foods that they will enjoy, can easily eat, and will enhance their health. Often, that means catering a bit to your loved one.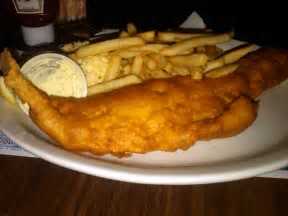 Another benefit of this surprised me.
These meal choices bring out memories, mostly happy ones. Memories of the Friday Fish Fry at Stockton Hotel.
Memories of family barbecues at Mom and Dad's home.
Sharing these memories brings incredible joy to Dad, to me,  and all of our family.
A simple meal often surprises us with a long forgotten event. These meals and memories might offer more health benefits than the food itself.
Planning meals for elderly loved ones, presentation
Most of our senior loved ones prefer a simple mealtime. However, some preparation enables a smoother mealtime.
Find helpful information on meal management, including types of dishes and utensils, at Managing Meals for Elderly Loved Ones
AFFILIATE DISCLOSURE: Per the FTC's recent policy update that requests we be transparent about any and all affiliate relations we may have in this guide, you the visitor or customer, should assume that any and all links in this guide are affiliate links. If you utilize these links and visit the resulting site, a cookie may be set in your web browser that will cause us to receive compensation if you make a purchase. Your cost remains the same.
Read More