==================
A Caveat and Affiliates
First off, a little caveat: within my articles you will find affiliate links, meaning if you buy them, I get a small commission. Your cost is not affected. In addition, I am an Amazon Associate and I earn from qualifying purchases on Amazon.
And yes, if I say that I recommend a product here, it means I truly believe it is a good product. I refuse to recommend any product that I have not researched and believe to be a good value.
Even better, I provide you with a very clear picture of the product, it's use, and the probable value.
Earning your trust is important to me. I run this website myself and the commissions and donations help support the site.
Sound reasonable and fair enough? Let's continue to the article.
==================
The Best TV Wireless Speakers for the Elderly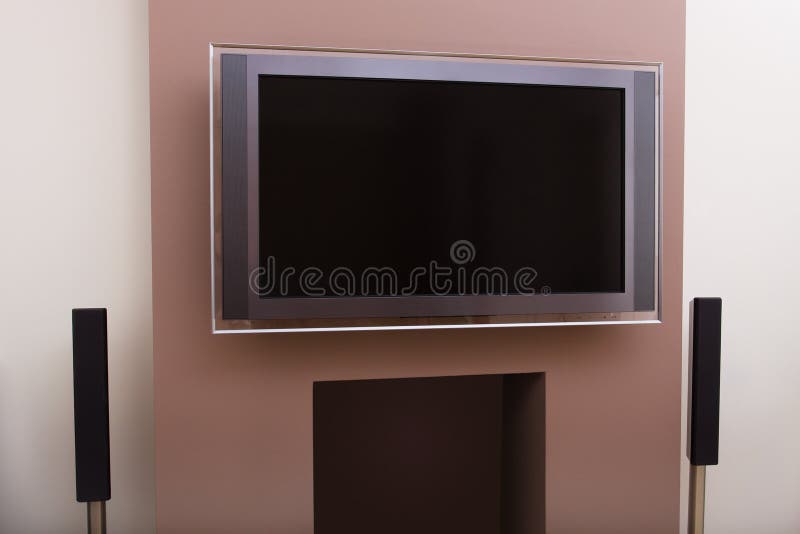 Best TV wireless speakers for the elderly help them enjoy watching tv without disturbing others in the room. Struggling to hear the television presents a hardship for many elderly. Often, they become quite stressed, agitated, and even frustrated as they constantly attempt to hear and understand the words. That's why you have to have the best wireless tv headphones for seniors.
Watching television (TV), digital videos, DVDs, etc., are common, and these appliances play a significant role in our lives nowadays. According to consumer research, elderly people watch TV 7 hours per day. Similarly, another study shows that the most frequent and liked activities of hearing-aid users above 65 are conversations and watching TV/media.
On the other hand, nearly 50 million Americans have hearing impairments; they struggle to clearly hear the TV broadcasts. So, whether you're suffering from a hearing loss, or the person next to them, you understand that high volume levels are not always the optimum solution. This is because it disturbs others, and in some cases, it can make the sound more distorted.
Seems familiar? Luckily, there are tools that can help in this situation: the best wireless TV headphones for seniors and the best wireless TV speakers seniors will love and cherish.
Which one to opt for mainly depends on your specific needs, but below, we have reviewed some of the best TV wireless speakers for the elderly that we think can fulfil your needs. As a bonus, we added the best wireless TV headphones for seniors as well.
In this article, we will discuss:
What to Look Out for When Buying TV Wireless Speakers for the Elderly
7 Best TV Wireless Speakers for the Elderly
2 Bonus Best Wireless TV Headphones for Seniors
Conclusion
What to Look for While Buying the Best TV Wireless Speakers for the Elderly
While buying the best wireless TV speakers seniors will love and cherish, all you have to do is keep an eye on various factors to enhance their listening and watching experience, and later on, this choice will provide you with peace of mind that you spent your hard-earned money wisely.
So, for this reason, these are some points which should be considered while looking for the best TV wireless speakers for the elderly:
Audio Quality
Audio quality tops this list as it is one of the most vital parameters to look out for when shopping for the best wireless television speakers hearing impaired loved ones will enjoy. The audio quality should be rich, detailed, and clear so that you can enjoy your favorite shows without a hearing aid.
Here we would advise you to go for the one that features multiple sound modes to improve sound effects and voice clearness. This is because the primary purpose of these speakers is to eliminate the need for a hearing aid when watching TV. Hence a speaker with such features is advised.
Subwoofer
The subwoofers directly impact the bass frequencies, whether you are watching indoors or outdoors. Similarly, if you have a problem listening to the low notes without a hearing aid, a high-quality subwoofer can make a notable difference.
While choosing the device, opt for the one that comes with built-in subwoofers, or you can also buy the external woofers to make your listening and watching experience a good one.
Design
TV speakers for the hearing impaired are a bit different from regular speakers. These speakers are specifically designed to increase the TV sounds. Another major difference between these is that the best wireless TV speakers seniors will love and cherish must also include voice clarifying features to make TV sounds more crisp and clear.
Connections
This might not be compulsory, but it offers more convenience when you are watching TV. Luckily, most hearing-impaired TV speakers are compatible with Bluetooth. Similarly, there are wireless ones, and if you often travel, then the best wireless TV speaker is perfect for you.
In recent times, the top-notch TV speakers for hearing impaired people also support HDMI Arc and Optical cable connections. With such connections, you can enjoy real-time audio as they offer zero latency.
Setup
Usually, setting up these devices is quick and straightforward. Just plug in the transmitter at the back of your TV into the audio slot and connect the necessary cables that come with the speaker, and your favorite shows with rich and real sound. But still, ask about the process before paying. This will save you from hassles.
Controls and ease of use
Same as the setup, these devices are simple to control and use. Usually, these come with a control knob that you can use to adjust the volume and other features. Some devices have separate buttons for on/off/mute on the front panel. In short, just check the simplicity of usage before buying your new TV speakers.
7 Best TV Wireless Speakers for the Elderly
TV wireless speakers containing voice clarifying software are handy for anyone who struggles to hear things clearly. These TV speakers are durable and affordable, and most importantly, there are plenty of choices for you in the market.
For that reason, and as per consumer reports, feedback, features, and durability, we have compiled seven different products. These detailed reviews will help you to get the best TV speakers for the hearing impaired. Let's discuss each of them in detail:
Below you will find the specs, features, pros, and cons of the mentioned TV wireless speakers for the elderly.
Our first pick, the Q Acoustics M4 Soundbar, comes with all the features that make an outstanding TV soundbar for people with hearing problems, such as a powerful subwoofer and BMR drive units. Moreover, the device supports all TV brands and includes reliable protection for its charging and power system. The design is awesome, and the shiny matt black finishing matches well with all types of home decors.
The device also comes with BMR drive units to deliver an exceptional and finest sonic sound quality. This sonic performance offers crisp and loud audio for a large living room. With this device, your cinematic experience will reach heights.
Further, you can easily connect this wireless TV soundbar with a wide range of devices, and for this purpose, it includes optical and analogue inputs. We also loved the soundbar' Bluetooth connectivity that allows you to sync it to any other Bluetooth-compatible TV device.
If you don't want to tangle with the complicated setups or cannot learn how to set up a new TV soundbar, this Q Acoustics M4 is your safest bet. This device is effortless to use; just connect it with your TV, and enjoy the finest sound quality and amazing listening experience.
Lastly, to reduce energy expenses, it has a handy standby mode. The mode activates automatically when the device stays inactive for about 20 minutes.
Pros
Straightforward to use plug & play system.
Features innovative BMR technology.
Comes with built-in subwoofers for booming bass.
Multi-directional sound
Bluetooth connectivity for smooth streaming.
Light-weight TV soundbar for elders.
You can control it with your cable/satellite remote.
Cons
A bit bulky and acquires more space than the other soundbars.
No sound EQ option.
A few mentioned that it is expensive than others.
If you have a hard time or cannot hear your TV sound, this ZVOX SB380 soundbar can make things easier for you. The lightweight soundbar comes loaded with the latest voice clarifying programs so that you can enjoy the clear and rich sound while watching your favorite programs on TV.
The most prominent feature of this ZVOX soundbar is the six different levels of AccuVoice boost technology. It means you can enjoy improved audio and strong dialogues on each level. Plus, it also reduces those non-vocal parts. This is something exclusive, and you will only find these different levels in ZVOX soundbars.
This TV soundbar for seniors is the most efficient and popular on the market today, and after buying it, no need to use any hearing device while watching TV.
Moreover, another thing that caught our attention is that it has the ability to generate a room-filling 3D sound, thanks to its advanced PhaseCuesss Virtual Surround Sound technology. This remarkable function ensures that you can truly hear every audio note and enjoy the pleasant listening experience.
This TV soundbar also features a unique output leveling feature that equalizes the loud and transforms soft sound into well-balanced audio. This also prevents further hearing damages. Overall, the device has satisfactory user reviews, and you are only a click away from a satisfying TV-watching experience.
Pros
Generates room-filling 3D sounds.
Includes six different levels of AccuVoice technology.
Features an output leveling balance function.
Comes with a loud subwoofer.
This TV soundbar is compatible with HDMI.
Cons
No Bluetooth in this device.
Too big, as per a few users.
You may hear buzzing sounds on some stations.
***My Dad's Choice!***
Dad liked that these rested over his lift chair and out of his way. He hated anything on his ears and needed the TV sound focused near him. These speakers allowed Dad to be a part of the conversations around him, while still enjoying his favorite shows. I highly recommend these!
Audio Fox Wireless TV speakers for elderly loved ones feature innovative, patented and, proudly made in the US. It is one of those TV wireless speakers for the elderly brands that you can trust. This wireless TV speaker is ideal for those who prefer personal volume controls and don't like headphones' discomfort.
The device features thin and adjustable steel straps nicely covered in high-quality vinyl material that keeps it firmly in place. Furthermore, these durable steel straps maintain adequate distance between your ears and speakers while offering enough and clear sound.
Furthermore, it includes a broad spectrum hopping technology that helps to find the perfect 2.4 MHz frequency. Unlike other hearing-impaired TV speakers, this wireless speaker does not need line-of-sight or infra-red technology. The device is perfect for people with hearing disabilities and those who like customized volume levels.
Installing and using this device is a breeze; just plug the transmitter into the audio out port, connect the device with a 110V power outlet, turn on your receiver, and enjoy your own volume controls while others listen to their desired levels.
Lastly, it is well-suited to use with any television audio port, and the makers offer a 30-day money-back guarantee along with a one year warranty on the purchase for your peace of mind.
Pros
Simple to use.
Compact and elegant design.
Light-weight construction.
Versatile TV wireless speakers for the elderly suffering from hearing loss.
30 days money-back guarantee.
Cons
The outer shell looks a bit flimsy.
More expensive than others.
At this spot, we have TV-SB Wireless TV Listening Speaker featuring all the useful specs that you expect in the best TV speaker for seniors. The device not only looks elegant but it comes loaded with many handy functions to enhance your experience.
Many users appreciated this TV speaker because it frees you from all the irritations of arranging wires during installing the device as it is a wireless one. You can quickly recharge the device by using the charger (included in the pack).
The device includes a two-part speaker. The lower part is placed just an inch above the base, and you can connect it to your TV, whereas the upper part is wireless that you can carry around comfortably. And you can also connect it via an audio jack or with a headphone jack.
This wireless TV speaker for senior people is suitable to use with all TV brands. However, for some specific brands, it requires a wired connection via the output jack.
The carrying handle is sturdy and allows you to carry it on your trips. Further, the battery is rechargeable, and on a full charge, it offers up to 10 hours of continuous TV watching. Lastly, the device is perfect, affordable, and backed by a one-year warranty from makers. Ideal device to restart your journey!
Pros
Delivers clear stereo sound.
The device is wireless and portable.
Allows you to listen to your favorite program from 100 ft. away.
The TV and speaker do not work on the same volume level.
Comes with 2 AC adapters.
Battery backup is up to 10 hours.
Cons
No Bluetooth in this device.
The warranty period is too short.
For all those who are frustrated that they can't listen to the TV properly, this Pyle New Generation Music Player is here to make a difference in their lives. This is one of the top-rated TV speakers for seniors, and for people with impaired hearing, and by using you will not miss a single sound/beat.
The unit weighs around 1 pound, and it is one of the best wireless television speakers hearing impaired elderly will cherish and adore that allows them to hear the finest volume level and offers practical hearing assistance from up to 100 feet.
Due to its lightweight, you can comfortably carry it anywhere, and it is compatible with over 50 receivers to provide a seamless listening experience at any place. You can easily and quickly connect its soundbox with your TV, and it will transmit the audio directly to the speaker.
Furthermore, it comes with a headphone jack that offers much need assistance to seniors and people having a hard hearing. This headphone jack delivers the best sound quality on high volume levels without disturbing the others in the same room.
Moreover, this wireless TV speaker is also suitable for home theatre systems, hi-fis, multimedia systems, and stereo players. The pack also contains an accessory kit that comes in handy when you use it with other devices. The kit also includes a detailed and clear setup guide that allows you to install it in a couple of minutes.
Lastly, this wireless and portable TV speaker is fun and provides you with a pleasant listening experience that you craved due to hard hearing.
Pros
The permanent solution for hearing impaired people.
Easy to install and comes with a guide.
Makers offer a one-year warranty.
Supports many audio formats.
Compatible with many media systems.
Cons
The battery is not reliable.
No Bluetooth.
The BYL Bestisan is the most versatile TV soundbar on the market. The unit is capable of fulfilling all your sound and hearing needs, and you can enjoy watching your preferred TV shows without a hearing aid.
With this 34-inch soundbar, there will be no hassles of adjusting the volume levels repetitively. This is because it features three different working modes – music, movie, and dialogue. All you have to do is just pick your desired mode, and it will automatically adjust the volume to that level, and you can hear everything crisp and clear.
Furthermore, the device comes with a built-in subwoofer to further enhance the listening experience. This built-in subwoofer generates and re-generates low-frequency sounds and also improves bass so that you can clearly listen to the minor beats. Moreover, connecting this device with your TV via an optical cable is simple, and you can also connect it via Bluetooth 5.0.
Another feature this pack has that made it in this list of wireless television speakers hearing impaired seniors will adore is that it also contains a remote with an IR blaster and bright indicators. So, control it from a distance from your couch and without directing it to the TV.
Lastly, the makers offer a 90 days home trial, and somehow if you are not satisfied with its performance, you can return the device; no questions asked.
Pros
Features 3D surround sound system.
Includes DSP technology function.
Comes with a built-in subwoofer for improved bass.
Includes advanced 5.0 Bluetooth technology.
It comes with remote control.
Three working modes to offer a seamless listening experience.
Connectivity options are AUX, optical, RCA, and USB.
Cons
Some users stated that it is not that loud.
Volume levels are not visible on the TV screen.
A few complaints of distortions.
Now all seniors can enjoy the authentic sound of the TV even if they are 30 meters away with this Tosima Wireless TV Speakers for Elderly loved ones. Watching is a fun and most preferred activity for people having hearing impairments. So, why not make it rich, clear, and excellent with this TV wireless speaker?
The Tosima Speakers is one of the best wireless television speakers hearing impaired loved ones will enjoy because of how elegant it looks and performs exceptionally well. You can easily connect it with your set-top box, TV, smartphone, DVD player, or PC. Just connect the base transmitter directly to the TV, and it will do the rest for you.
Furthermore, it comes with a robust handle that makes mobility secure and smooth, and you can use it anywhere you want. Overall, the unit is lightweight and features compact dimensions.
This Tosima TV wireless speaker comes with a transmitter and an amplified speaker to deliver crystal clear sound from your TV. The device also has a headphone jack, and you can use it with headphones and enjoy watching TV shows without disturbing others.
These wireless TV speakers for elderly loved ones will not have you deal with muffled dialogue, missing words, or distortions.
For many senior citizens and for people who cannot hear clearly, many simple activities become a struggle, such as watching a TV and this Tosima Wireless TV speaker is a necessity for those elders. Go and get one now!
Pros
The best Wireless TV speaker for seniors comes with a headphone jack.
Includes built-in 1000 mAh rechargeable lithium-ion batteries.
The device has a 3.5mm headphone output jack.
Simple and sleek design.
Features receiver charging indicator.
The device is simple to set up and use.
The battery backup is up to 8 hours and requires 3 hours for charging.
Cons
Not compatible with Apple TV.
Customer service needs improvement.
Bonus: 2 Best Wireless TV Headphones for Seniors
Getting wireless TV headphones for seniors is another way to help them in hearing and enjoying their TV time without unnecessarily turning up the volume. The two given are what we found to be the easiest to use and comfortable to wear without compromising any sound clarity. They can even block out background noise so that your elderly loved ones can enjoy their TV shows to the fullest.
AudioRange ITE-1000 Solo
These in-ear headphones are amazing in maximizing clarity and blocking out any background noise. They are typically better than over-the-ear wireless headphones since they tend to be clearer when it comes to listening to shows with conversations or speech. These pair of wireless TV headphones for seniors also come with multiple ear tips since having properly fitting pairs is the key to having a comfortable time watching.
Pros
The best wireless TV headphones for seniors that are in-ear.
Extremely easy to use and compatible with almost every TV model.
Comes in duo packages for your elderly parents.
Extremely comfortable and are 50% lighter than traditional headphones.
A substantial range of 100 feet without obstacles.
Features an additional charging dock for convenience.
Cons
All In-ear wireless headphones are incompatible with hearing aids.
Sony RF400 Wireless Home Theater Headphones
These over-the-ear wireless TV headphones for seniors are, for us, one of the best in the market. They fit comfortably over the ears and can last for hours without feeling any discomfort. The sound quality is perfect for listening to music and are very durable. Having a 20-hour battery life is also extremely impressive.
Pros
The best wireless TV headphones for seniors that are over-the-ear.
Extremely easy to use and compatible with almost every TV model.
Comes with comfortable fitting ear pads and a headband.
Up to 20 hours of use with a full charge.
A substantial range of 150 feet without obstacles.
Very easy setup and charge.
Cons
These are not cup or closed type style headphones and will likely become uncomfortable to people with larger sized ears.
Conclusion 
The ability to hear without any trouble is a lovely feeling and a joy of life. When you lose your hearing power or ability, you feel disconnected from the world and miss out on all the beautiful sounds around you. In short, hearing impairments can make you lonely, and you feel isolated.
Happily, this is the time of gadgets and advanced equipment that can efficiently accommodate your hearing disabilities and problems. Above are the best TV wireless speakers for the elderly that we have reviewed only for you so that you can enjoy again the entertainment you were missing out on.
Now that you know what to look for in the best TV wireless speakers for the elderly and anyone with hearing problems, choose the one that best suits your needs. Enjoy!
Other articles you might enjoy
Home Care for Elderly Loved Ones