==================
A Caveat and Affiliates
First off, a little caveat: within my articles you will find affiliate links, meaning if you buy them, I get a small commission. Your cost is not affected. In addition, I am an Amazon Associate and I earn from qualifying purchases on Amazon.
And yes, if I say that I recommend a product here, it means I truly believe it is a good product. I refuse to recommend any product that I have not researched and believe to be a good value.
Even better, I provide you with a very clear picture of the product, it's use, and the probable value.
Earning your trust is important to me. I run this website myself and the commissions and donations help support the site.
Sound reasonable and fair enough? Let's continue to the article.
==================
PATIO FURNITURE FOR ELDERLY PEOPLE
When it comes to patio furniture for the elderly, comfort is paramount. Later in life, the back, elbows, and shoulders begin to cause problems. Furthermore, mobility difficulties are frequent among the elderly. For seniors, however, there are a variety of outdoor chair choices. Look for comfortable chairs with back and lumbar support that are also easy to climb into the chair.
You'll probably look for many of the same qualities in outdoor tables, chairs, and sofas that you value in indoor tables, chairs, and sofas – longevity, comfort, and style. The critical difference is that patio furniture must withstand exposure to the elements outside. Although there is no such thing as 100% weatherproof patio furniture, there are significant variations in the materials used.
It's essential to consider the advantages and drawbacks of different material choices before making a decision. Assess how well each suits your interests and goals, as well as the needs of your elderly. Your precise requirements determine the "best" material for outdoor patio furniture. We've reviewed the best patio furniture for the elderly for you. Let's take a look at them one by one.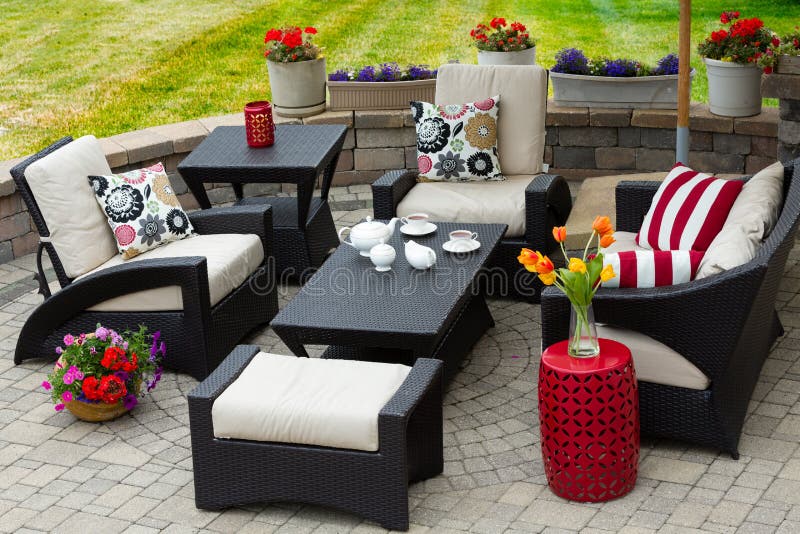 What is Patio Furniture?
Patio furniture, also known as Garden furniture, or outdoor furniture, is made specifically for use outside. It makes of weather-resistant materials like rust-resistant aluminum.
What to look for in patio furniture for the elderly?
It's essential to understand what factors to consider when shopping for patio furniture for elderly people. Although older people can be as sharp as they were when they were younger, it is common for people's backs, knees, and shoulders to begin to give those problems as they get older. Here are a few features of our ideal setup:
Sitting and climbing into a chair must be easy for your elderly loved ones.
The chair provides ample back support, especially in the lower lumbar area.
Your loved ones would be grateful if you can find patio chairs that follow the above requirements.
How do you care for patio furniture for elderly people?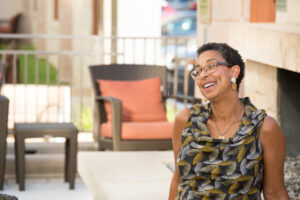 Keep your elderly patio furniture clean and well-cared during and after the summer months to prolong its useful life. Cleaning different spills, repairing damage, and protecting it from the wind, rain, and sun ravages are all detailed instructions included with each material. For a thorough look at a range of products and tips for preserving them, read different Patio Furniture Cleaning & Care Guide.
Factors to avoid while buying patio furniture ?
Seniors better avoid furniture designs or models. Glass tabletops and other glass furniture should probably avoid safety reasons. Also, stay away from tables and other furniture with sharp or pointed edges that could injure your elderly. Choose bits with rounded edges instead.
Buying Guide for Patio Furniture
Here are some of the factors you should keep in mind while buying patio furniture for elderly people. Moreover, to extend the life of your outdoor furniture, keep it clean and well-maintained during and after the summer months. Each material comes with detailed instructions for cleaning various spills, repairing damage, and protecting it from the elements such as wind, rain, and sun.
Moisture
If you live in a region with regular rainstorms or high humidity, you'll want to make sure your furniture can withstand damage from a variety of water-related issues. Standing water or stored moisture degrades the material mechanically and poses a health risk for your elderly loved ones.
Mildew and Rot
Moisture or humidity creates an ideal atmosphere for fungi to flourish. Mold and mildew can grow on organic materials that hold water, causing respiratory problems, discomfort, and other health problems. However, they seldom cause damage to the material and are easily removed. Rot, on the other hand, causes biodegradation and material decomposition. So it is another critical factor to consider while buying patio furniture for the elderly.
Harsh Sunlight
Many materials will fade and lose their luster over time if they can continually expose to the light. It can simply be a loss of color vibrancy or irregular spotting. If you live in a sunny area or one with significant seasonal temperature changes, you'll need to look for outdoor products that can withstand UV rays as well as extreme heat and cold.
Rust
When metals containing iron or steel are exposed to water and oxygen, they are susceptible to corrosion. Corrosive oxidation weakens these metals over time, resulting in noticeable deterioration and other discoloration. Since the chemical reaction intensifies by salt in the air and water, rusting is more likely in a humid area. So choose such patio furniture for the elderly that can withstand rusting.
Heat retention
Other logistical issues can arise as a result of the sun. Patio furniture exposed to the sun can become hot and unpleasant to touch. When sitting in or attempting to reposition a poolside lounge chair, no one wants to burn their skin.
When heated or cooled, certain materials expand and contract visibly. Moreover, when exposed to extreme temperatures or drastic changes, they can break, split, warp, or become brittle. Furniture may also bend and crack due to dry air.
Durability
When used in perfect conditions, some outdoor materials can last for years, but they can need to replace every few seasons when exposed to inclement weather. Others can withstand a wide range of elements and still look brand new after a lifetime. Usage is another factor that influences longevity. If you use your patio dining table a few times during the summer, it can last longer than the sun loungers and daybeds that line the poolside of luxury resorts and hotels. The materials should be more durable as the use frequency increases.
Eco-friendly
Even if they are unaware of the specifics, everyone today is aware of the environmental impact of manufacturing processes and the raw materials used in products. When all else is equal, most people (hopefully) prefer to be environmentally conscious. Fortunately, most luxury outdoor furniture brands have embraced "green" manufacturing practices and use biodegradable, recyclable, or eco-friendly organization-certified products. So always, choose eco-friendly patio furniture for elderly.
Easy to care
How well you care for your patio furniture affects its aesthetic and practical longevity. Season after season, some materials need very little maintenance and are fast and easy to clean with only soap and water. Others necessitate more time-consuming care and specialized products to keep them looking good and functioning correctly. If you don't have a lot of time or don't want to deal with the hassle, use low-maintenance materials.
Wind
If you live in an open, windy environment, your patio furniture for the elderly must be heavy enough to prevent it from tipping over or blowing away. When facing Mother Nature, it doesn't take much to ruin a lovely lightweight deck chair or dining table, so it's better to be safe than sorry. Otherwise, you'll have to keep storing or securing your belongings when they're not in use. So, the wind is always an essential factor to consider while buying patio furniture.
Cost
Most people consider the financial consequences of preferring one material over another for furniture. It would help if you stuck to your schedule, but it's also important to consider how expensive products are in the long run and how their price compares to the value of their benefits. Would it need to be replaced regularly? Does it necessitate a lot of time and effort to keep it up? These are essential cost considerations that you might overlook when buying patio furniture for the elderly.
Top 5 best patio furniture
1.  SOLAURA 3-Piece Outdoor Rocking Chairs
Our first pick for the best patio chair for the elderly is this rocking chair. The cozy rocking chair has a unique swing mechanism that allows it to rock back and forth and a sturdy frame that is rustproof and long-lasting. The chair has a one-of-a-kind swing mechanism that allows it to rock back and forth. It has a sturdy painted iron frame that will last a long time. The desktop is made of tempered glass, giving it a sturdy appearance. Furthermore, the structure has buttons that keep the cushions from falling off.
The thickened cushion is smooth and supportive, providing a more comfortable seating position—the bottom strap makes solid and long-lasting material. A PVC brace on the base adds to your elderly comfort and allows them to sit on this patio chair for long periods.
This ergonomically built outdoor chair is effective in providing back support. For knee bending, the chair's height may decrease. Furthermore, the new seat foundation provides stability. Moreover, the chair requires minimal assembly and effort. It adds a touch of class to your garden, patio, or deck. So, overall the best patio furniture for your elderly parent.
Pros
Ergonomically designed for comfort and durability
Minimal assembly
High-density sponge cushions
Cons
Here is the link: https://cutt.ly/vzOUs9Q
2.  Best Choice Foldable Zero Gravity Patio Recliner Chair
Our 2nd pick for the best patio furniture for the elderly is the Best Choice Foldable Zero Gravity Chair. Since the outdoor chair is foldable and lightweight, it is suitable for taking on journeys. Its rocking motion allows you to sway back and forth while sitting comfortably for long periods. The rocking risers will enable your elderly to swing forward and backward at a relaxed pace while remaining healthy. This outdoor chair's rocking motion allows them to sit in the most comfortable position possible.
The outdoor chair provides a high level of comfort. It makes of stretchy elastic cords that mold your body shape. It also helps to relieve anxiety by distributing body weight. The adjustable padded headrest can be switched on or off for added comfort.
The zero gravity chair is portable and lightweight. Because of its lightweight nature, you can easily transport this chair on your adventure trips. Built of weather-resistant fabric, so it'll last a long time.
Since this is a folding chair, it is very convenient to use. It arrives fully assembled, and all you have to do is unfold it in a matter of seconds. When folded, this is one of the few that remains wide in two dimensions. So, although this chair is giant, it thins out.
Pros
Foldable, portable, and lightweight
Solid and long-lasting for many years of use
The padding of high quality for added comfort
They are shielded from the sun so that their color does not disappear.
Canopy to cover you from the sun
Cons
Here is the link: https://cutt.ly/JzOFrmj
3.  COSIEST 3 Piece Bistro Set Patio Rocking Chairs
This patio chair has a rust-resistant steel rocker with warm cushions and a glass top-side table to provide comfort and care to seniors when engaging in outdoor activities. Moreover, it keeps your older adults back in the best possible shape. The rust-resistant steel rocker offers overall comfort and longevity with poly-fiber grey cushions. It also comes with a glass top side table for added convenience.
Cushion covers in the package are weather-resistant and provide enhanced comfort and breathability. The extra-wide 3-inch armrest with X-frame reinforcement not only adds power to your chair but also helps you to change the settings more easily. The seats are 20 inches wide and 32 inches tall, providing complete back support.
The outdoor chair is made of solid steel and is durable and long-lasting. The chair is simple to put together and requires little effort on your part. The ergonomically built chair is easy to sit in regularly; moreover, all cushions coat in superior poly-fiber fabric has greater tolerance to weather extremes such as fire, rain, and freezing. Moreover, comfortable for the elderly due to its fabric breathability.
Pros
Elegance with durability
Easy Assembly
Steady Surface
Cons
Here is the link: https://cutt.ly/1zOJO1j
4.  Outdoor Recliner Wicker Patio Adjustable Recliner Chair 
This list had to include the best recliner chair. The elderly will search for a competitor for this chair for a long but will never find anyone. This recliner has dense cushioning and is long-lasting. That is why it's so difficult to match in terms of value. At the same time, the chair can be clean absolutely.
The most important feature of this outdoor chair, however, is its full-recline capability. Even the feet are lifted by the chair, allowing users to relax in a fully reclined posture completely. The chair comes with white and brown cushions. The bright orange cushion, on the other hand, is difficult to match for its distinct appearance.
For a complete package, combine this recliner chair with other patio furniture parts. It is incredibly comfortable, and the reclining mechanism is straightforward to use. The UV and moisture-resistant cushion covers, which come in various colors to match your garden vibe, are among our favorite features of this product.
Users have described it as the most comfortable chair they've ever used. Even though it may builts as an outdoor recliner, some people tend to use it in their living rooms. It's a very adaptable item that you can use anywhere. The price range is another selling point for this product. It is less expensive than the other recliners on this list. As a result, this is a must-try!
Pros
Choose any angle for the seatback
Most comfortable
Affordable
Cons
Here is the link: https://cutt.ly/uzO0aKk
5.  PHI VILLA Patio Swivel
This dining chair is a must-have if you're looking for a chair that offers total back support. The chair has a swivel base and an extra-wide seat that offers ergonomic back support and relaxation. The comfortable dining chair features around, swivel base, and extra-wide seat design that provides ergonomic back support and is suitable for use in any outdoor environment.
The chair makes with the comfort of seniors in mind. It's more stable thanks to the extra-wide seat and round, swivel foundation. It has curved, smooth arms and gives your back ergonomic back support. For added comfort, the outdoor chair has a sturdy, ergonomic back.
This 360-degree swivel chair allows for more relaxation and control. Moreover, the chair makes a durable cloth that is both breathable and easy to clean. The outdoor chair has a powder-coated steel frame that is rust-resistant and weather-resistant. This chair will support up to 250 pounds of weight. This dining chair is a must-have if you're looking for a chair that offers total back support. So, overall the best patio furniture for your elderly parent.
Pros
The chair is more stable thanks to its round, swivel base, and extra-large back.
ergonomic back support
Powder-coated stable steel frame
Cons
Little bit expensive
Here is the link: https://cutt.ly/2zPpilM
Conclusion
The best patio furniture for seniors or the elderly must be compatible with other pieces of furniture. These chairs must be robust because they must withstand changes in temperature, UV rays, wind, sand, dust, and rain. Above all, they must be simple to use, as the elderly lack the strength necessary to get out of a chair. Try to find things in this furniture that is better for your elders. Fortunately, the chairs described above are ideal for such situations.
Read More
Tips for Caring for Elderly at Home
Health & Wellness of Seniors Being Outdoors(eldercarealliance.org)