==================
A Caveat and Affiliates
First off, a little caveat: within my articles you will find affiliate links, meaning if you buy them, I get a small commission. Your cost is not affected. In addition, I am an Amazon Associate and I earn from qualifying purchases on Amazon.
And yes, if I say that I recommend a product here, it means I truly believe it is a good product. I refuse to recommend any product that I have not researched and believe to be a good value.
Even better, I provide you with a very clear picture of the product, it's use, and the probable value.
Earning your trust is important to me. I run this website myself and the commissions and donations help support the site.
Sound reasonable and fair enough? Let's continue to the article.
==================
Simple Remote for Elderly: Our Flipper TV Remote Review
Like many elderly, my Dad enjoyed his TV shows. So I looked for a simple remote for elderly people to use.  Some are just not worth buying. Others were too confusing for Dad to use and were often not a senior-friendly tv remote control. So, is the Flipper TV remote the best answer for our Television-loving seniors? Does the flipper remote TV codes or flipper TV remote program help? Will you need the flipper remote instructions or a manual? There might be other flipper TV remote reviews, but ours is both detailed and easy to read. So read our review to find out!
Today's tv remotes are difficult for many seniors to use. But, for our elderly loved ones, they provide an important key to in-home entertainment. In addition, television dramas, chat shows, news, and movies are all in your hands with a single button push. Moreover, in-home television is vital for seniors with mobility problems. Thus, you'll need the right simple remote for elderly loved ones. Read on to discover if the Flipper TV remote would benefit your elderly parents or grandparents.
Moreover, you might be curious which simple remote is for elderly parents. Especially ones that you won't need a flipper remote manual to use. You'll like an easy remote that will support an older adult with impaired vision if you're a caregiver with them. Perhaps you need a universal remote that can easily be used by the elderly.
We looked at the flipper TV remote in this guide to see if it would be helpful for the elderly.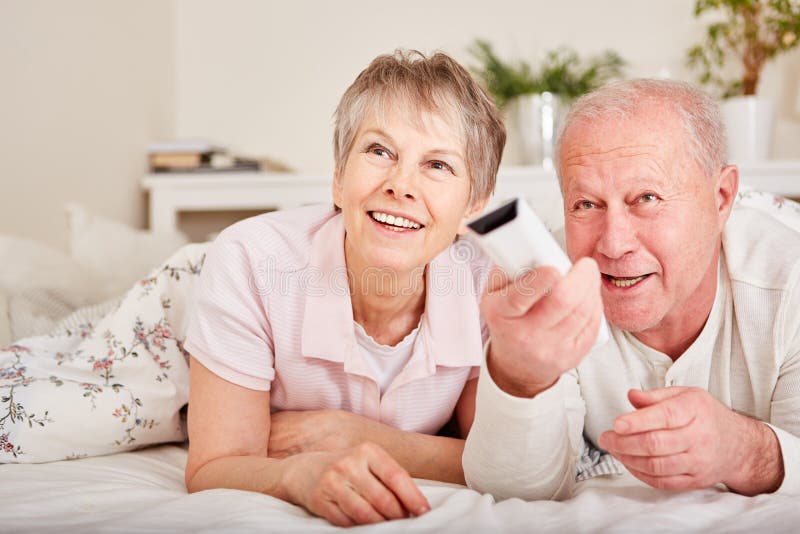 What to Look For In Simple Remote for Elderly?
It would help if you looked for a few factors while considering buying a simple and easy-to-use TV remote for your elderly parents.
1.  Compatibility
You don't need a separate remote control for the TV and the satellite.  Also, if a single remote control can control both gadgets, get one. Also, save your grandmother the trouble of looking for each device's remote.
2.  Ease of Use
If your senior can't figure out how to use the remote, she'll keep calling you for assistance. Isn't it true that you have responsibilities as well? To use, get a safe remote control. Moreover, some remote controls have just four buttons: on/off, channel, sound, and mute.
3.  Must-Have a Backlight
It is the most important feature a good TV remote should have. Humans are unable to see in the dark. In addition, your grandmother feels the same way. You don't want to have to keep looking for the torch to see those keys. Also, opt for remote control with a glow that illuminates in the dark. So even at night, you'll be able to see the buttons.
4.  Size
Many remote controls are so tiny that they can easily be misplaced for days. Some are excessively large and uncomfortable to hold. Thus, do not waste your money on anything that is not comfortable. Moreover, choose a remote control with which you would not have to hunt for hours.
The Flipper Big Button TV remote is by far the most "innovative" and "simple" standard remote control available today. In addition, its advanced program knows where to deliver the signals to the device, where the magic happens. Moreover, there are no more buttons to press on the screen. It's so simple that you won't really need a flipper remote manual.
Flipper is a universal remote substitute that deals with IR (infrared) devices. Flipper frees up caregiver time by allowing older adults to take control of their watching experience. Also, they definitely won't be asking for any other flipper remote instructions.
1.   Simple to use
An ideal TV remote for seniors should be plain, intuitive, and easy to use, with no endless buttons or complex, and un-user-friendly features. You aren't exactly a primary source for flipper remote instructions. There won't there be any need to use a flipper remote manual and the simple flipper remote TV codes make it one of the most senior-friendly TV remote controls in the market.
2.   Convenient
In contrast to the universal TV remotes, the Flipper Remote does not have several keys, confusing to consumers such as the elderly ones. They are designed with the bare minimum of controls to obtain access to the TV. In addition, the visible and well-defined control buttons are designed specifically for this section of the television audience. You can even tell from the comments or user flipper TV remote reviews that everyone adores them. Moreover, the Flipper buttons are designed to be bold and broad for the comfort of all users.
3.   Easy setup
The modern television remote control is compatible with all television sets, making it easy to upgrade from the old remote control. Also, the software may conveniently configure using the auto search options or for flipper remote TV codes. Because of how easy it is to set up, you won't have to follow a lot of flipper remote instructions. On their YouTube channel [flipper remote], Flipper has a good set of videos that walk you through programming and using the remote. There are also other videos that serve as easy-to-follow flipper remote manuals.
4.   Lightweight
The remote makes of plastic, with no expensive metal decoration, and the consumer adores it. The weight of the remote or the fact that she will have to lean over to pick it up or return it to the table will not concern your grandmother.
5.   Security
The flipper remote has a flip option that reveals a large button screen. It prevents children or the elderly from inadvertently changing the channel. These protection options are incredibly beneficial.
6.   Distinctive characteristic
You could schedule up to 30 programs with a single button with the flipper remote TV codes or the flipper remote program. Moreover, when you turn on the control switch, the channels appear on the screen, and you can click through them to find your favorite. Also, not only will you be able to operate a large variety of television channels broadcast by your network operator, but you will also be able to remember the controls better by grouping them into a single number.
Pros
Big, brightly colored buttons for improved visibility
Ideal for the elderly with poor vision.
Lightweight at just 3 ounces
Ideal for the elderly with arthritis discomfort
Infrared mode allows you to connect up to two units.
Lock-in configurations to avoid unintentional adjustments
Flipper remote program makes it easier to use.
Cons
Some people have trouble with settings (setting it up)
Some elderly have found it difficult to use (mostly dementia issues)
Benefits of Flipper Remote for Elderly
This product is a big help for the aged who can no longer use complex remote controls.
Not a lot of flipper remote instructions to follow during setup and use.
It's not just the buttons; this jumbo remote is so big and easy to hold that they'll have a hard time misplacing or dropping it.
Not only can the big buttons on the Flipper Remote come in handy. It gave seniors a sense of power.
The Flipper Remote has big color-coded tactile buttons that are easy to use for seniors.
Easy-to-follow videos as a form of flipper remote manual can quickly be found online.
Conclusion 
If you're a caregiver, you know how important it is to give your loved one the freedom to make decisions. In addition, finding the best remote control gives seniors more control. They feel like they are more capable in a world that sometimes contains them. Many people engage with the world via television. It also entertains us and allows us to reflect on Compare functionality and determine which remote style best suits your elderly. Consider a low-vision remote. Backlighting is available on some controllers, and wrist restraints are available on others. However, above mention, the Flipper TV remote has all the essential features for the elderly one. Go and buy one for your loved ones.
Read More
Best TV Speakers for Hearing Impaired
Best Phone for Hearing Impaired
Choose the Best Lift Chair for the Elderly
Aquarium Fish for Elderly Loved Ones