==================
A Caveat and Affiliates
First off, a little caveat: within my articles you will find affiliate links, meaning if you buy them, I get a small commission. Your cost is not affected. In addition, I am an Amazon Associate and I earn from qualifying purchases on Amazon.
And yes, if I say that I recommend a product here, it means I truly believe it is a good product. I refuse to recommend any product that I have not researched and believe to be a good value.
Even better, I provide you with a very clear picture of the product, it's use, and the probable value.
Earning your trust is important to me. I run this website myself and the commissions and donations help support the site.
Sound reasonable and fair enough? Let's continue to the article.
==================
Activities for Elderly People
With the advancement of age, one of the common problems in elderly people is developing a routine that impacts their mental and physical health and dulls their spirits. However, there are tons of activities for elderly people to improve their overall health and quality of life!
As we get older, many of us figure that we have tons of time on our hands. Many of us retire and start working part-time, and still, we have hours and hours that we want to fill with whatever we want. Because of the advancement of age, elderly people need to keep themselves active both physically and socially.
Since today's seniors want a lot of stimulation and adventure, picking up a new hobby can keep them engage while allowing them to learn something new. In addition, keeping yourself active helps to get rid of loneliness and boredom and decreases the risk of developing severe health issues. But, of course, you don't have to retire to a rocking chair or play bingo. There are plenty of activities that cater to various mental capacities and physical abilities.
Below, I have outlined a diverse list of activities for elderly people to give you or your loved ones some inspiration. So, let's get started!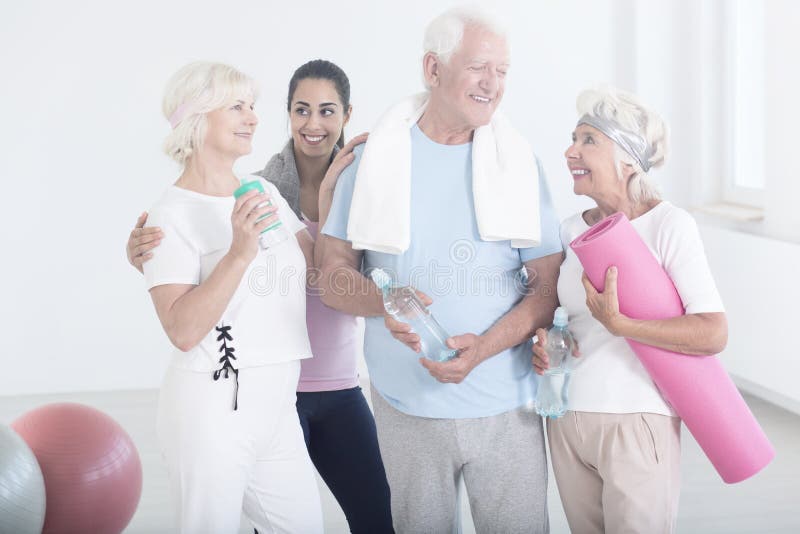 Activities for Elderly with Good Mobility
1.     Gardening
Gardening is probably one of the most productive and enjoyable activities for elderly people with good mobility. It has various benefits, and once you start it, gardening can become addictive. There is nothing more satisfying for elderly people than planting a seed and watching a tree grow. Gardeners who love adding beauty to their backyards want to fill their gardens with different kinds of plants and flowers. You can also give your lawn a nice and neat design to grow vegetables and fruits.
Below are just a few gardening benefits that help you to keep you fit and active both physically and mentally:
Benefits
Gardening motivates a sense of achievement.
It keeps you fresh, happy, and active.
Gardening significantly reduces stress levels.
You will get fresh air that will impact your overall health positively.
Growing vegetables and fruits will give you plenty of nutrition and healthy food.
2.     Pets as Companions
One of the cutest activities for elderly people is looking after a pet. Having a pet provide you with a faithful and friendly companion. Having a cat or dog, for example, is excellent if you spend most of your time at home as it will kill any feelings of loneliness and boredom.
Moreover, caring for a pet also provides a sense of responsibility. You are aware that you need to take them out for a walk, feed them, protect them, and keep them clean. Especially seniors find great fulfillment in caring for a pet.
According to a scientific study, stroking your pet reduces the stress level of hormones in the blood. Furthermore, your four-legged friend will also feel comfortable. Since there are plenty of animal shelters full of pets waiting for a loved one, you can easily find and adopt a pet.
3.     Fitness Activities
Whether you can participate or not as an elderly in sports events, there are plenty of other ways to keep yourself active, look after your health, and meet new people. Some physical activities for elderly people with good mobility include:
Aerobic activity or endurance activity includes physical activities, such as jogging, biking, dancing, brisk walking, and swimming. Elderly people who don't have any mobility issues should aim for at least two and half hours of moderate-intensity aerobic activities each week.
However, if you are suffering from chronic issues, you can reduce the time considering your abilities and conditions to keep yourself physically fit. Moreover, perform aerobic activities for three days a week to avoid the risk of developing an injury or excessive fatigue. The intensity of aerobic activity depends on your fitness level.
Even though there are no recommended guidelines for flexibility, it is an essential part to keep yourself physically fit. Especially for seniors, flexibility plays an essential part in some physical activities, such as dancing. In addition, if you don't have mobility issues, you should perform stretching to increase your flexibility.
Another activity for elderly people who also have a higher risk of falling is performing balance activities. You can avoid this by concentrating on exercises that help to maintain or improve balance. for example, increased risk of falling in older
Participating in physical activities for seniors doesn't have any risk of developing an injury, and it also decreases the risk of falling. You can perform balance activities, such as heel walking, toe walking, backward, walking, etc., three or more days a week.
However, it is critical to know your fitness limits first if you consider participating in a fitness activity. Therefore, before you start a physical exercise, make sure to consult with your GP, especially if you have bones, muscles, or joint issues.
4.     Cycling
Cycling is another productive activity for elderly people. If you are an older adult and have not cycled since your school time, it isn't too late to ride again. The activity offers various benefits for elderly people with no joint issues. One of the significant benefits of cycling is that it helps to slow the aging process. In addition, it helps you to improve balance which eventually reduces that risk of falling.
With the advancement of age, physical health and mental health also start declining even if you haven't experienced any mental issues, bringing a host of new challenges. Moreover, the risk of cognitive degeneration develops loneliness and boredom, leading to stress, depression, and anxiety.
However, cycling can help prevent these issues as you will be able to explore the great outdoors. Some other great benefits of cycling for elderly people include:
Benefits
Cycling can boost your immune system.
It significantly slows down the aging process.
Cycling helps reduce the risk of Alzheimer's disease.
It helps to improve balance which reduces the risk of falling.
You can explore the great outdoors and meet new people.
5.     Cooking
One of the activities for elderly people that will give you a great sense of achievement is cooking a meal. Cooked meals bring both your family and friends together, giving you a chance to spend quality time. Besides social benefits, homemade food is great for our well-being as well. Moreover, it also helps you develop a healthy diet that will improve your physical and mental health.
However, if you are not a keen cook, you can experiment with different recipes and start cooking a simple meal plan. Then, rather than eating junk food or having processed ready meals, you will be able to cook your healthy dishes. Here are a few advantages of cooking for elderly people:
Benefits
Cooking can help to stimulate your senses, including smell, sight, smell, and sound.
It encourages socializing.
If you are experiencing decreased appetite, which is a standard aging process, cooking can stimulate appetite.
Homemade food will keep you healthy, save you money, and encourage self-esteem boost.
6.     Travelling
As they say, traveling is the only thing you buy that makes you rich. And as an older adult, you have earned your time to explore new places. The world is beautiful, and we should try to explore it as much as possible in our lifetime. Traveling also offers many benefits for seniors. You may want to travel just for enjoyment or want to do something different, but you will learn many unique things along the way, meet new people, relieve stress, and broaden your horizons.
Moreover, Traveling also paves the way to a healthy aging process. It improves your physical, mental, and emotional health. As a senior, it also boosts your confidence levels, allowing you to leave your comfort zone and overcome fears.
Here are a few other benefits of traveling for seniors:
Benefits
Travelling builds brain resilience by challenging your brain through different environments and experiences.
It offers social benefits, as you meet new people, experience and learn new things, and deepen your relationship with traveling companions.
Travelling keeps you moving and active so that you can get rid of loneliness and boredom.
Uplifting Activities for Elderly People with Limited Mobility
Sometimes, seniors with limited mobility due to dementia, arthritis, or stroke are homebound. It becomes difficult for them to perform activities or hobbies they love because of their physical and mental health. They may not have social contact with their friends as they used to have. It makes them feel lonely and frustrated because they get tired of sitting or lying down in their home.
However, losing mobility doesn't mean you can no longer enjoy activities or have fun that you use to enjoy. Because you are homebound due to limited mobility, eating, sleeping, and taking medicines are the only activities for you.
Various other ways can make you feel happy and keep you engaged. Below are some enjoyable activities for elderly people with limited mobility.
7.     Reading
Who doesn't want to read a good book? This is probably one of the most traditional activities for elderly people with limited mobility. Regardless of whether you are 30 or 65, reading a good book offer days of entertainment. There is a myriad of genres to choose from, meaning that there is something for everyone.
If you are a fiction lover, you need to take a look at the bestseller list. If you are a sports or TV fan, you can go for biographies. Similarly, if you like reading horror stories, there is no better than Stephen King. With the evolution of technology, you do not need a physical book, as you can have e-books to read on your tablets, smartphones, or e-readers.
Reading is one of my favorite activities because it offers a range of benefits. For instance, reading can enhance your decision-making skills, sharpen your memory, sleep better, and reduce stress. In addition, reading a book before you go to bed is far better than watching TV late at night as it induces shut-eye.
8.     Learn to Play Musical Instruments
Learning to play musical instruments is an activity that most of us consider at some point in our lives. The music itself is such a beautiful hobby for people of all ages. If you are a senior with limited mobility, there are plenty of musical instruments that you can choose from, such as saxophone, drums, piano, guitar, or violin.
Learning a new skill stimulates your mental health, which helps fight against common aging diseases, such as cognitive decline and dementia. Moreover, you will also develop and enhance your organizational and time management skills as it needs your time and attention during the learning process.
Playing a musical instrument is a fun activity, and you might end up joining a band and making new friends.
9.     Let Your Loved Ones Be Creative
There are various creative activities to do with elderly people. Besides, how your older loved ones are interrupting the idea of being creative, it is unarguably an excellent way to enjoy and spend time. You can involve your loved ones in creative activities, such as drawing, coloring, sculpture, or painting.
You can make these ideas more exciting by incorporating fund projects, such as making a scrapbook, creating a recipe book, or organizing a photo album. It is worth mentioning that being creative offers several health benefits.
Creative activities can help people with limited mobility reduce stress, anxiety, and negative energy – significantly improving your loved ones' medical outcomes.
10.  Puzzle, Tile, and Board Games
Another fun activity for elderly people with limited mobility is tabletop games. They are excellent for social gatherings, which is why seniors turn to these games for entertainment. Arranging a game night provides a chance to invite your family and friends. According to a study, playing board games also comes with various medical benefits, including slowing cognitive decline, dementia, and reducing depression and anxiety.
Since board games don't require you to move, they are an excellent source for seniors with mobility issues. Some board games that are fun and challenging and you can play with your loved ones include:
Qwirkle: You are required to match and mix ties with different colors and shapes. Adding more lines of the same shape will increase your chances of winning.
Ticker to Ride: The game requires you to collect illustrated train cards and claim North American railways routes to explore more cities than your opponents within a specific time.
Dixit: You need to use your imagination to match stories and out-bluff your opponents.
Ubongo: The game requires you to race against your opponents and solve interlocking geometric shape puzzles.
11.  Movies and Music
One of the most significant activities for elderly people with limited mobility to get rid of loneliness and boredom is watching movies and listening to music. Although sitting in front of your TV all day long is not suitable for your health, you can watch TV shows, stream movies or documentaries on topics you like.
Moreover, listening to music is also an exciting activity to spend time when housebound. It helps to reduce stress, anxiety, and pain, while also refreshing your memory and making you sleep better.
12.  Social Media
Social media is heavily dominating today's world. Although it is popular among teenagers, older adults are diving into it as well. The use of social media is also a popular activity for elderly people. According to studies, about 59% of people aged between 50 to 65 use social media.
On top of that, due to the COVID-19 pandemic, millions of people across the globe use social media to stay in touch with their families and friends. Therefore, social platforms such as Zoom, Facebook, WhatsApp, etc., are great resources for seniors.
As a senior, using social media allow you to learn new things, develop new skills, and meet new people from across the globe, helping them to kill boredom and loneliness.
Wrapping Up
Seniors who have mobility issues deserve fun activities that can make them happy and make their lives meaningful. Regardless of their medical condition, they need physical and mental activities to keep them engaged and active. The above activities for elderly people are engaging and enjoyable. They will not only help your loved ones to stay fit but also make their life more meaningful.
Read More:
15 fun activities for when you visit your grandparents(friendhealthcare.org)