==================
A Caveat and Affiliates
First off, a little caveat: within my articles you will find affiliate links, meaning if you buy them, I get a small commission. Your cost is not affected. In addition, I am an Amazon Associate and I earn from qualifying purchases on Amazon.
And yes, if I say that I recommend a product here, it means I truly believe it is a good product. I refuse to recommend any product that I have not researched and believe to be a good value.
Even better, I provide you with a very clear picture of the product, it's use, and the probable value.
Earning your trust is important to me. I run this website myself and the commissions and donations help support the site.
Sound reasonable and fair enough? Let's continue to the article.
==================
Finding Help for Caring for Elderly Parent at Home
Disheartening as it may be, aging is an inevitable part of human life. And what is more saddening than your parents going through this stage in their lives and finding themselves weak and needing help?  As family members, we want the best for our elderly parents and nothing less. Today, we will teach you all about caring for an elderly parent at home, when to seek help caring for an elderly parent, and how to find someone to help care for your elderly parent.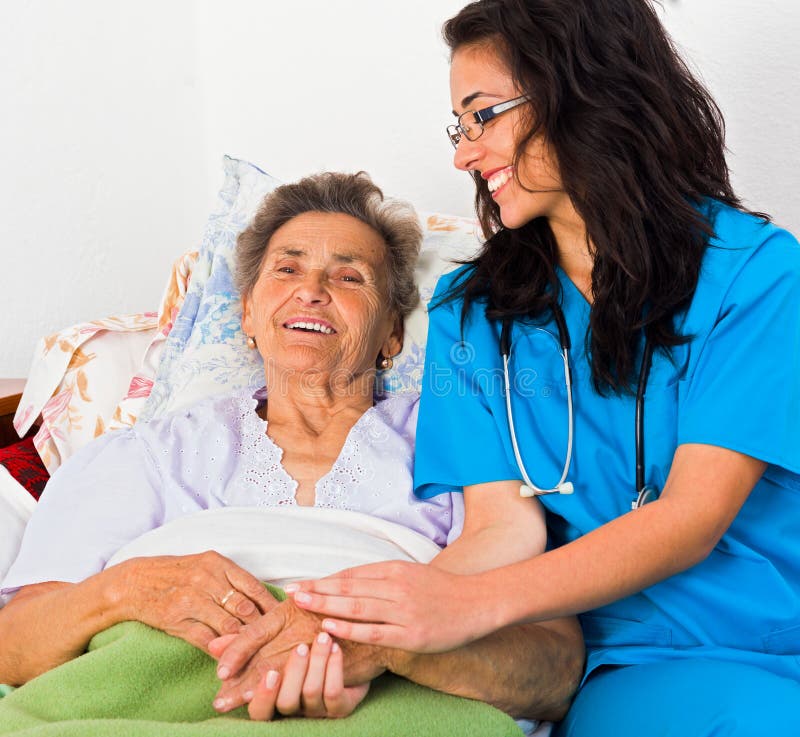 What is family caregiving?
While some prefer to seek professional caregiving services, some are more interested in taking the role for their family, especially parents. This is family caregiving, the commitment to provide assistance and care at home for a family member who may be sick, disabled, or elderly. A family caregiver could be another member of the family, a partner, or even a friend. 
The role of family caregivers is to deliver the needs of a family member, including feeding them, monitoring their health, assisting them in exercise routines, and aiding them in their daily activities. Family caregivers often do these things with or without compensation. Because of the modesty of this role, many caregivers don't even consider themselves as such.
Caring for an elderly parent at home is not an easy task. It can significantly affect a considerable portion of someone's life as it requires plenty of time and physical and emotional effort. If you have a hard time balancing your daily life with family caregiving, maybe it's time to find help caring for your elderly parent.
When to seek help for caring for elderly parents?
Knowing when it's time to get help in caring for an elderly parent finally may be a challenging undertaking. Some of us might feel guilty and mistake this need for being a negligent family member. However, this shouldn't be the case at all.
These are some of the reasons that will tell you that it's time to seek help in caregiving at home:
You are having a tough time balancing your social and work life because of the demands of caregiving.

Caring for your elderly parent at home takes a toll on your physical health (for example, insomnia, getting sick).

Assisting your elderly parent in day-to-day life is challenging your mental health (for example, having mood swings, being angry quickly).

The job is physically demanding beyond your capabilities (for instance, you need to lift, bathe, or carry your elderly parent).

You are experiencing caregiving burnout (signs include withdrawal from loved ones, loss of interest, sickliness, insomnia).

Your elderly parent requires special needs that only a professional can provide.

You can't attend to the needs of your elderly parent most of the time.
Factors to consider when finding help for caring for an elderly parent
We must assess various factors before finding the support that we need for our elderly parents at home. We need to take to seriously the hiring process and the supervision of the service we're getting. It will ensure that we give our elderly parents the same level of care, if not more than we used to give them alone.
Here are the factors we have to consider when finding help for caring for an elderly parent. Note that you can add or omit some of these points depending on your needs and circumstances.
This is among the most vital points to ponder when seeking help in caring for an elderly parent. This inquiry is key to knowing what kind of helper you need for the job. You could be needing the service of a full-time caregiver, one who can stay at home with your elderly parent, or a part-time caregiver.
To know the frequency of visits that you require, ask yourself the following questions:
Do I need someone to assist me in taking care of my parent throughout the day or night?

Do I need someone to cover for me only when I'm absent?

How often do I have to attend to my other commitments?

Are my elderly parents safe at night without company?

What time of the day do I need someone to look after my parents?
Qualities and qualifications of the helper
You need to know the needs of the elderly parent who needs care at home. Take these factors into consideration, determining the type of experience and level of care your parents will receive. What are the qualities that you look for in a caregiver, and what qualifications should they possess?
The qualities of your parent's caregiver will influence the soundness of their relationship with your elderly family member. This is highly essential because older people crave good emotional experiences and find those in their day-to-day interactions with others. Thus, you may want to find a helper who is kind, empathetic, patient, compassionate, reliable, experienced, good at communication, and such.
The qualifications of a caregiver should comprise more technical and skill-based attributes. This ensures that your elderly parent will get the best quality service from the helper. Some of the qualifications you should require include a history of caregiving jobs, a degree in medicine or anything related, the ability to utilize health tools, etc.
Of course, you are always free to customize the set of qualities and qualifications that you may want to look for. We suggest you identify your elderly parent's needs and develop your requirements based on your observations.
Supervision of the caregiver
Who will oversee the services provided by your chosen caregiver? This is an important question to ask as it will help avoid any confusion that may occur in the future. Knowing who will supervise the job will let the caregiver know who to take orders and who to report to.
The job description of your caregiver will tell them exactly what kind of services they have to perform. This is a list of all the specific work that one has to do. For instance, it should state that the caregiver is in charge of helping in feeding, bathing, walking, and housekeeping the elderly.
Furthermore, it should include the schedule that the caregiver has to follow. Will the caregiver work at night or during the day? Does the caregiver have to live with the elderly parent?
For transparency and avoiding future problems like role confusion, you should communicate these things to your applicants upon their inquiry.
Compensation and benefits
Two of the most crucial points to think through are the compensation and benefits you are willing to provide for your elderly parent's caregiver. Compensation pertains to the amount of money that you can give your caregiver in exchange for the services they will offer. You should specify when the caregiver will get paid, through what means, and for how much.
Meanwhile, benefits are any perks you will provide the caregiver aside from compensation. These include vacation, paid sick leave, transportation allowances, insurances, food allowances, etc. The more benefits you can offer, the more quickly you can attract applicants for the caregiving position.
This factor refers to how you are planning to undergo the hiring process. This will determine how you will find the person for the job–through a Web advertisement, an agency, someone you know, etc. To find the best means for you, consider your circumstances and access to resources like agencies or connections with people.
Adult Day Care
Do you think you can't hire a personal caregiver to care for your elderly parents at home? You may consider the services of adult daycare. This alternative is much cheaper and more convenient for you and your elderly parents.
Adult daycare is an institution providing temporary care and assistance to older people. Say you have work during the day, you can drop off your elderly parent at the daycare, where they will meet their needs throughout the day. Some adult daycare institutions also provide additional services during evenings, if that's what you need.
Adult daycare centers mainly cater to patients needing social interaction, medical care, or care for Alzheimer's patients. However, they generally assist with medication, eating, meal preparations, bathing, social activities, therapy, counseling, etc. This is an excellent alternative for your elderly parents as it allows them to connect with other people through social activities.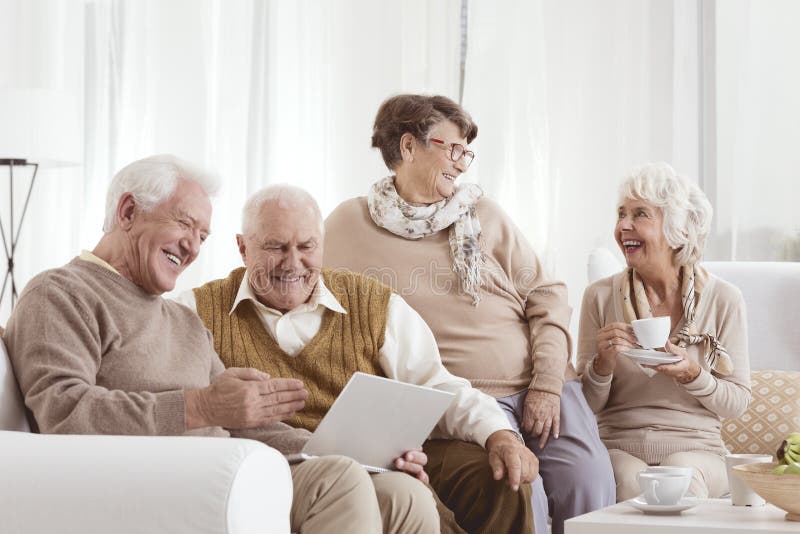 Summary
Remember, folks: you're not a negligent child if you decide you can't take the full-time role of a caregiver anymore. More than familial roles, it is crucial to consider your elderly parents' needs and yours. But, if you ever need to seek help caring for an elderly parent at home, do so with thoroughness and care.
Caregiving is a complex job, which will highly affect the well-being of your elderly parent. This article should help you with the essential things to consider when finding help for caring for an elderly parent at home. Keep in mind that you should take these tips with an open mind to consider your actual home situation, needs, and lifestyle.
READ MORE: