==================
A Caveat and Affiliates
First off, a little caveat: within my articles you will find affiliate links, meaning if you buy them, I get a small commission. Your cost is not affected. In addition, I am an Amazon Associate and I earn from qualifying purchases on Amazon.
And yes, if I say that I recommend a product here, it means I truly believe it is a good product. I refuse to recommend any product that I have not researched and believe to be a good value.
Even better, I provide you with a very clear picture of the product, it's use, and the probable value.
Earning your trust is important to me. I run this website myself and the commissions and donations help support the site.
Sound reasonable and fair enough? Let's continue to the article.
==================
Home Holiday Ideas Elderly Parents and the Whole Family Will Enjoy
Thanksgiving and Christmas can be challenging for aging parents to consider. However, that does not mean that holidays for elderly parents and the family should be impossible. In this article, we will talk about various home holiday ideas elderly parents will surely enjoy and some thanksgiving dinner ideas for elderly parents.
Spending the holiday with elderly parents can be a wonderful and worthwhile experience for the entire family. As you begin to get enthusiastic about spending this special day together, try planning one of the activities listed below to help enhance your relationship.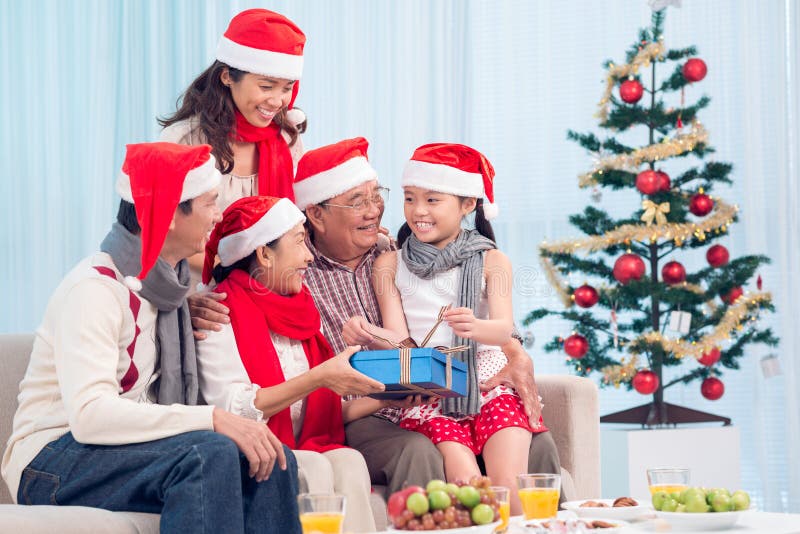 Home Holiday Ideas for Elderly Parents: Planning Stage
The first step in planning holidays for elderly parents and the whole family is determining what kind of assistance and services your elderly parent will require. Another consideration is the type of event you will be having for the holidays.
Brainstorm Together
It is also essential that you include your elderly parent and your whole family when planning for the holidays during the planning stage. Planning together will ensure that the ideas will be something everyone will enjoy. The process of talking and discussing things together will make everyone more excited to spend the holidays together.
Tip:
Suppose you want everyone to get more involved during the planning stage. In that case, you can make it to a game where You will give a prize to anyone who will come up with the idea that everyone will enjoy. Adding an award will also help younger children become more enthusiastic about helping. The prize does not necessarily have to involve money. You can give them a dessert pass or an hour to enjoy their favorite games to play.
List Everything Down
After getting everyone involved, the second step is to organize your plans and thoughts into writing. Organize your ideas into a list and note any special assistance or need that your elderly parent may require. Listing everything down will ensure that any advice for the holidays will not go against your elderly loved ones' needs.
Are they allergic to anything?
Do they require certain medicine to be taken at specified periods of the day?
Are they suffering from any injuries?
What are their favorite foods to eat during the holidays?
Are your elderly parents confined to a wheelchair or have limited movement?
Have Fun
Lastly, have fun. One of the most critical steps during the planning stage and the holiday itself is to have fun. Holidays are meant to be spent together with family and loved ones. Planning for the holidays is essential, but don't stress that you will not enjoy the holidays altogether. There are bound to be some mishaps along the way, but if your loved ones surround you, the minor problems will be just that – little and not something you need to worry about yourself.
How to Include Elderly Parents when Preparing for the Holidays:
Follow Tradition
Our elderly parents know many dishes that their ancestors passed down from several generations. Asking your elderly parent for help when planning for the menu will surely make their day much better. Also, plan the menu with your elderly loved ones in mind. Seniors may have dietary limitations or have difficulty consuming specific foods. Involve your senior in menu planning, and choose items that everyone will enjoy.
Setting the Table
Setting the table is a fantastic way to include your elderly parents during the holiday festivities. Your elderly parent can put their touch to the table setting and add holiday-themed decorations. Your elderly parents can also retell some of their memories while setting the table. Another bonus is that they can claim credit for how wonderful the table setting is.
Preparing Dessert
Another way to include elderly parents is by asking them for help when preparing dessert. One way of doing this is by having all the ingredients precut or measured, and all they have to do is pour in the ingredients.
Decorate Together
Whether you decorate your Christmas tree or make your Holiday wreath, there are numerous fun and easy crafts you can do with your elderly parent and family together.
Importance of Including our Elderly Parents When Planning:
When planning, including our elderly parents, is essential because one of the greatest gifts our elderly parents gave to us is the holiday traditions that made the holidays memorable and enjoyable. As our elderly parents grow old, they might not have the same energy as before, and they might also feel a bit sad about not being able to help during the holidays. Including our elderly parents in the planning stage and during the festivities will help them feel loved and will also help them feel more included.
Once you have listed down all the things you need to consider, you can now proceed to some of the thanksgiving dinner ideas for elderly parents or the home holiday ideas elderly parents that the family will enjoy, which we will discuss below.
13 Christmas and Thanksgiving Dinner Ideas for Elderly Parents and the Whole Family to Enjoy:
Now that you have listed all the considerations your elderly parent needs, here are some of the best ideas for the holidays for elderly parents and the whole family to enjoy, which you can do together with your elderly parents and the entire family.
Revisit Favorite Memories
Holidays like Thanksgiving or Christmas are the best time to recall your family's favorite memories. Revisiting shared memories together is a fun and worthwhile experience that will help everyone become closer.
One way to get everyone talking is to share family videos or photo albums containing funny or memorable pictures. If you do not have that many pictures or videos together, this is also a perfect time to make new family videos and photos.
Play Board Games Together
One fun activity that everyone will enjoy is playing board games together. There are numerous board games available in the market if you don't have one at home. Playing board games is a fun and inexpensive time to spend the holidays together.
Play with Gadgets
Back when you were a child, your parent was the one who taught you most of the things you know. Now when they are older, you can do the same for them. Playing with new electronic gadgets that include some fun games or applications will relive the same memories for you, which will make the holidays more memorable.
Create a New Family Tradition for the Holidays
Almost all families have family traditions during the holidays, but you can also add new traditions that will spice up your holidays. You can ask your elderly parent for ideas for new traditions that you can do together with your family.
Giving your elderly parents a say every step of the way, from the planning for home holiday ideas elderly parents and the whole family will enjoy, will provide them with a sense of purpose which some might not have.
Contribute to your Favorite Charity
As the saying goes, "it is better to give than to receive." Doing something kind for others during the holidays will surely give you a sense of purpose and inner contentment. You can also do this as a family tradition that will teach the younger members of your family that giving to others is a worthwhile endeavor.
Cook or Bake together.
Thanksgiving dinner ideas for elderly parents that they will surely love to do is cooking. Cooking or baking together is a fun experience to do with your elderly parent. You can cook a dish that generations are passed down by generation or do a new recipe. Consider the level of mobility your parent has when asking them to help when preparing a dish for the holidays. Don't also forget to include younger children when preparing a dish that is easy to do.
Celebrate Virtually
Home holiday ideas elderly parents will enjoy are by hosting a virtual holiday celebration. If you have family members who are far away, or to be on a safer side when celebrating the holidays, hosting a virtual holiday celebration is a good alternative. Celebrating virtually is an excellent way to spend the holidays, especially during the pandemic.
Exchange Gifts for the Holidays
Another fun activity for the holidays, especially during Christmas, is exchanging gifts with the whole family. One way to make it even more exciting is by doing a Secret Santa Gift exchange. You can do this by writing down all the names of the family members on a small piece of paper a week before Christmas. Place the pieces of paper in a hat or a small container. Afterward, ask everyone to pick a name from the paper without telling anyone who they picked. Ask everyone to write down their wishes or create a theme for everyone to follow.
Doing a Secret Santa for the holidays will ensure that everyone will receive a gift and make the holidays more fun and exciting.
Watch Holiday-Themed Movies
Watching holiday-themed movies together is a fun way to spend the holidays. It does not involve much time to prepare, and it will help the family bond more.
Here are some of the holiday-themed movies that I can recommend:
Miracle on 34th Street
The Nightmare Before Christmas
A Christmas Story
Elf
Home Alone
Frosty the Snowman
The Christmas Chronicles
Seuss' the Grinch
Create a Family Time Capsule
One of the best activities that I could recommend for the holidays is to create a family time capsule. Ask all your family members to put something inside your family time capsule. It can be a photograph, letter, or anything that they want.
Doing this activity will help everyone become more excited for the next upcoming get-together.
Host a Family Bingo Night
Playing bingo is one activity your elderly parents will surely enjoy. Playing bingo also has some benefits for your elderly parents, and they are the following:
Enhances coordination
Decrease the chance of having mental illnesses
Great practice for memory recall
You can also invite your elderly parents' friends for a virtual bingo game to make it more fun and exciting.
Make a Thankful Tree for Your Home
Your family can do a family "thankful tree" during thanksgiving or Christmas. All you need are brightly colored construction paper, a puncher, some string, and scissors. Ask everyone to write down what they are thankful for. Cut the paper according to your desired shape. Punch a hole on top and use it as a decoration for your Christmas Tree.
Making a family "thankful tree" will make the holidays more memorable. Everyone will have a chance to contemplate and be reminded of all the things in life to be grateful about.
Sing Some Holiday Songs
Whether you can carry a tune or not, singing is one of the home holiday ideas elderly parents and everyone will enjoy during the holidays. Singing is a fun experience that does not require too much effort from your elderly parents, making it a perfect activity to do with everyone.
Holidays for Elderly Parents and The Whole Family – A Worthwhile Experience
The holidays are some of the best times to spend with your family. Having shared experiences with our elderly parents allows us to create and nurture our bond as a family. Our time on this earth is not permanent, and not having enough time spent together will undoubtedly lead to regret. Spend time with your elderly parents and family so you will have new memories to enjoy and revisit your favorite ones at the same time. In addition, the thanksgiving dinner ideas for elderly parents and the home holiday ideas elderly parents and the whole family will enjoy, written above are just some of the ways you can spend time with your family.
Moreover, spending time with your parents will show them how much you genuinely care for them. Please take all the initiative you have to spend the holidays with your elderly parents because time is not something we can have forever. Enjoy the holidays with your elderly loved ones and the whole family, which will give you unforgettable memories that will truly last a lifetime.
READ MORE: 
Increase Fiber Intake for Elderly, Why? How?