==================
A Caveat and Affiliates
First off, a little caveat: within my articles you will find affiliate links, meaning if you buy them, I get a small commission. Your cost is not affected. In addition, I am an Amazon Associate and I earn from qualifying purchases on Amazon.
And yes, if I say that I recommend a product here, it means I truly believe it is a good product. I refuse to recommend any product that I have not researched and believe to be a good value.
Even better, I provide you with a very clear picture of the product, it's use, and the probable value.
Earning your trust is important to me. I run this website myself and the commissions and donations help support the site.
Sound reasonable and fair enough? Let's continue to the article.
==================
Preparing for Elderly Parent to Move in Your Home
My parents well care for me when I was a child. Like all families out there, ours had its ups and downs, and through it all, I can say that a loving parent makes all the difference. Especially when you start feeling scared, depressed, and alone. That's why now that I am both able to stand on my own and have some leeway in terms of finances and space, I would not hesitate if they now needed my help in taking care of them instead. Learn more about preparation for elderly parents moving in with this article.
Of course, there are things to think about while preparing for elderly parents to move in. Know that you are not alone if you decide to transfer an elderly parent into your home. Know that you are not alone if you decide to move an elderly parent or grandparent into your family home. Moving your aging parents into your house may be the best choice if a loved one can no longer live alone. This arrangement has a lot of advantages but can be a bit tricky. 
The question now is, how can you tell whether this is the appropriate arrangement for you and your family? What are the things you need to consider in preparing for an elderly parent to move in? In this article, I will try to address the different needs and things to look out for so that you won't have to encounter unnecessary hardships for both you and your family, especially your elderly parents. 
History of Your Relationship
Consider your relationship's history to see whether you and your elderly parents can peacefully live in the same house, particularly since your roles will be reversed. Would taking care of your aging parents at home be an excellent way to repay them for the love, care, and nurturing they provided you since birth? Even if you feel obliged to look after them, it's essential to be realistic about your relationship and live together in harmony.
You need first to ask yourself whether you have a good relationship with your elderly parent. Notice how the question is not in the past tense, but the present tense. It is because you need to consider your current relationship with them. Some are lucky enough to have had an excellent relationship with their parents since birth and have their bond become stronger over time. Your relationship with them will determine whether their moving in will be good for both you and them.
The other question you need to ask is if you can move past possible conflicts easily. Studies have shown that fighting in a household has harmful and lasting effects on children. When preparing for elderly parents to move in, you need to consider the possible effects on your daily life and the lives of your spouse and children. Because the relationship you have with your elderly parent won't necessarily be the same with your other family members. Of course, studies have time and time again shown how grandparents positively contribute to the well-being of their grandchildren. So, you need to consider if you can move past possible conflicts with your elderly parents in the future.
It's also important to think about your older parent's relationships with each member of your family to prevent possible problems when they move in. Even if you have the best of intentions, pushing a relationship for whatever purpose will always backfire. It's vital that everyone involved, including yourself, has reasonable expectations.
Enough Available Space for Elderly Parent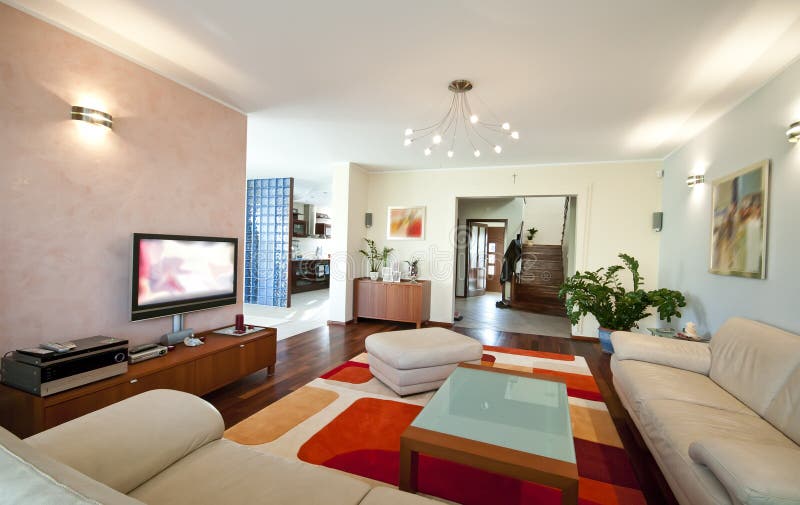 Is your home safe for your elderly parents? You need to have a family discussion in deciding and preparing for elderly parents to move in. Because some family members may be displaced or inconvenienced by the new arrangement, it is essential to maintain open lines of communication with everyone. Remember that communication is key to almost all the problems in the household. Maintaining discussion with your family will surely help make it easier to prepare to move an elderly parent or grandparent into your family home.
Renovation may be a possibility if it is practicable. Consider building an extension from your house or converting your garage or side porch into a room or area dedicated to your elderly parents. For some families, they have even constructed a second house on their land.
Caring Now and in the Future for your Elderly Parent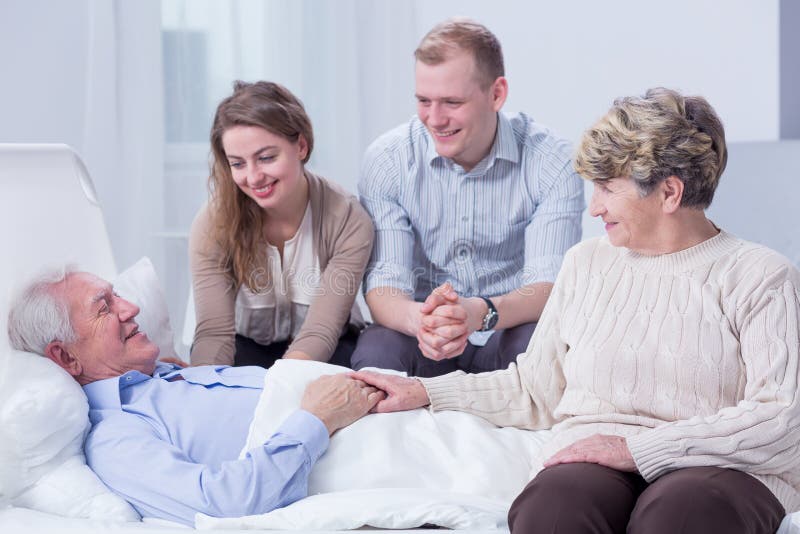 What are your elderly parent's physical and mental states, as well as any chronic illnesses they may be suffering from? These are some of the questions you must address. Obtaining a comprehensive picture of a senior's health condition will enable you to thoroughly understand the amount of care they need now and in the future.
Many people don't think about caring for an older parent in their own house unless he has a health problem or an emergency. They may be facing financial difficulties or their spouse may have died. Even sometimes, your elderly parent may be suffering from physical or mental health issues that make it difficult or impossible for them to live alone. Even if an elderly family member is just slowing down and has no particular health problem to deal with, such as Alzheimer's or cancer, it would be best for you to try and predict his future health based on family or personal history.
Setting Expectations and Limits with Elderly Parents
Having everyone in the household agree and accept your elderly parent moving is only the first of many steps. You also need to constantly establish expectations and limits with your family and with your elderly parent. Consider every scenario that comes to mind, and ensure that everyone's expectations are appropriately stated and anticipated.
In deciding and preparing for elderly parents to move in, be realistic on the likelihood that they may need more care than you can provide. It may be tough to discuss these issues. But it will guarantee that everyone is adequately prepared and on the same page. Situations and views may shift rapidly, and you don't want any issues to spiral out of control before you can handle them effectively.
Financial Effect on the Family
It may be pretty expensive to bring a parent into your household. According to experts, the costs are often more than most people expect. That is why you must determine what costs are involved in this choice. In preparing for elderly parents to move in, you also need to establish who will pay and each family member's contribution. You should also think about how much money you'll need to make your house secure and ready for your elderly parent. 
Your family must choose what is best for everyone. I also recommend a personal care agreement if you will be providing hands-on care for your loved one. Detailed records can help your loved one both now and in the future. Especially if they need financial assistance such as Medicaid.
Medicaid is a government-run health care program for low-income individuals in the United States. One out of every five Americans is covered by Medicaid, including many people with complicated and expensive healthcare requirements. Inpatient and outpatient hospital treatments, physician services, laboratory and x-ray services, and home health services are all included in the mandatory benefits package.
If your parent qualifies for Medicaid, you may be able to receive compensation for the care you give. Most states offer a Cash and Counseling program that enables eligible elderly people to "hire" a caretaker for their care, who may be an adult child of theirs or another family entirely. The selected caregiver is typically paid less per hour than the state's hourly average for home care.
You may also research possible tax deductions for caregivers. It is essential to understand the tax consequences of caring for both you and your elderly parent. Find out how to claim your elderly parent as a dependent or file on their behalf. As well as possible caregiver tax benefits and standard deductions. Understanding the IRS's rules for filing as a caretaker or a senior may save you a lot of money.
Also, if a senior is severely or critically ill, they may be eligible for life insurance or accelerated death benefits. Long-term care insurance policies are often handled similarly to accident or health insurance policies. When they give payouts, it is usually not taxed and is not recorded as gross income. Long-term care facilities, hospice treatments, and medically required in-home care are all covered under these benefits.
Finally, when deciding and preparing for an elderly parent to move in, you must involve your siblings in the financial discussions. You should inquire whether your siblings are willing to contribute to the expense of care. There is no better approach to begin dealing with money than discussing and agreeing on the terms of the agreement.
Additionally, any sibling who paid ten percent or more of your parent's support in 2020 may qualify for a joint exemption if you and your siblings jointly contributed more than fifty percent of their assistance. To avail of the exception, you need to file for a Multiple Support Declaration. They must sign it and file it by all supporters.
In Conclusion
After considering all the possible things you need in preparing for elderly parents to move in, you need to have constant and consistent family discussions because circumstances and your family's opinions may change over time. They may initially agree with the arrangement you guys made now, but later on, things might change. 
The best way to deal with this is for you to keep open communication with everyone. It will make your family closer and help in knowing and understanding how everyone feels towards each other. Your family and elderly parent would appreciate the gift of time. 
Read More: