==================
A Caveat and Affiliates
First off, a little caveat: within my articles you will find affiliate links, meaning if you buy them, I get a small commission. Your cost is not affected. In addition, I am an Amazon Associate and I earn from qualifying purchases on Amazon.
And yes, if I say that I recommend a product here, it means I truly believe it is a good product. I refuse to recommend any product that I have not researched and believe to be a good value.
Even better, I provide you with a very clear picture of the product, it's use, and the probable value.
Earning your trust is important to me. I run this website myself and the commissions and donations help support the site.
Sound reasonable and fair enough? Let's continue to the article.
==================
Tips in Winter Care for Elderly
Winter poses numerous problems or challenges for everyone. However, these things are worse for the elderly. The ice, snow, and cold temperatures make life even more challenging for them. Knowledge regarding the dos and don'ts of winter care for elderly loved ones is essential. In addition to cold weather safety tips, winter skin care for elderly loved ones should be given importance as well.
The drop in temperature can trigger numerous problems for the elderly. It can cause challenges regarding their joints, skin, and other body parts. However, there are numerous winter care health tips for seniors that you can do to prevent or at least combat these problems. This article will discuss the importance of winter care for elderly loved ones and give cold weather safety tips that you can easily do at home.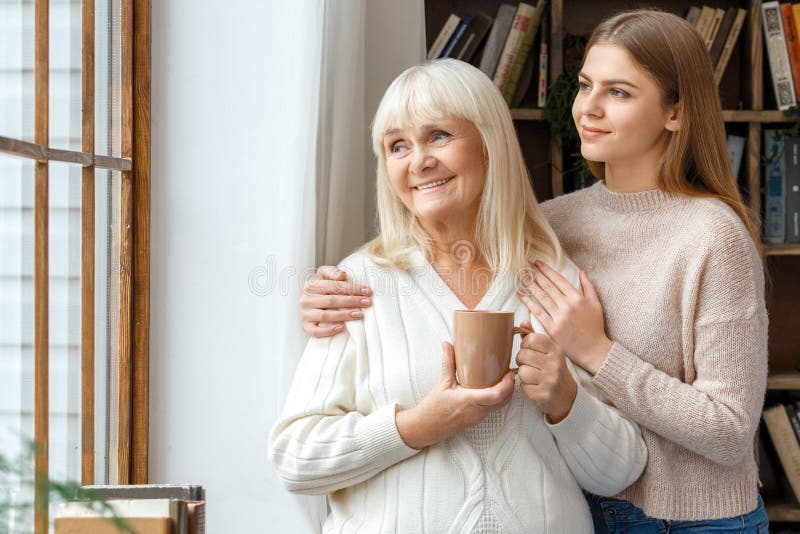 Winter Care for Elderly Loved Ones
The cold temperatures during winter can be problematic for a lot of people. However, these months can easily become the worst days for the elderly. Further, it can even become dangerous if no precautions are done at all. It is why cold weather safety tips or reminders are often released to the public.
Just the general drop in temperature is enough to endanger older adults. Winter care for elderly loved ones is important since they lose body heat easier and faster. Hypothermia is one of the most dangerous problems that the elderly face during the winter months.
Hypothermia happens when the body's temperature becomes exceedingly low. The drastic change in body temperature causes other health problems relating to the heart, liver, and other body parts. Here are some cold weather safety tips that you can easily do to avoid this problem and other challenges.
Winter Care Health Tips for Seniors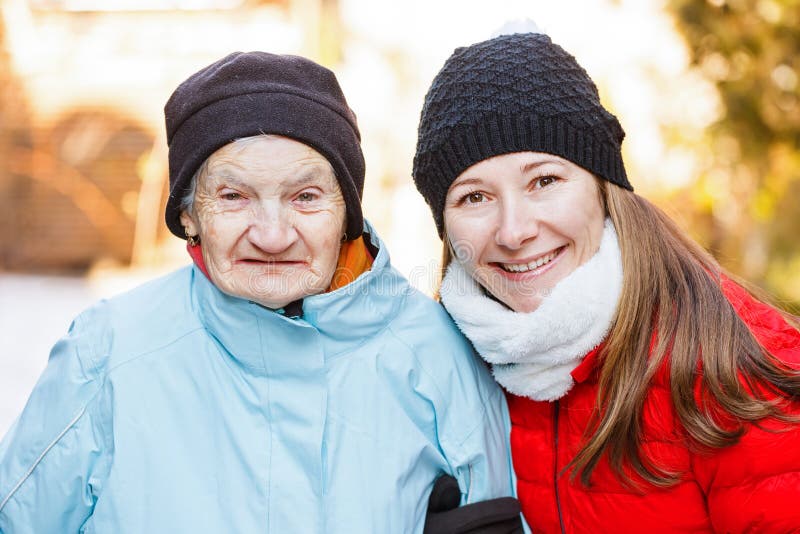 Note that these tips are not exactly new but often overlooked by a lot of people. They are mostly precautions that people tend to disregard as merely common sense but end up neglecting or completely forgetting. However, these tips regarding winter care for elderly loved ones will help them greatly during these winter months and may also save their lives. The following cold weather safety tips are also easy to do and maintain.
Exercise and Being Active
This first tip in winter care for elderly loved ones is one of the most often neglected methods regarding winter care for elderly loved ones. Although staying warm indoors is ideal, especially during this winter season, staying active is important. Research has shown that elderly loved ones who don't exercise that much are more prone to acquiring diseases. Exercising even for a few minutes every day will help keep your heart rate going, regulate the blood flow in your body, and help make you sweat.
Unhealthy substances often accumulate in the body and are unavoidable. However, people can get rid of them by living healthy lifestyles. When the elderly sweat, they release these unhealthy toxins from the body, making them more equipped to handle the winter months.
Keep Track of Meals and Medicines
The heavy winter snow and low temperatures make going outside dangerous, especially for the elderly. This inconvenience is why people need to stock up on essential medicines and vitamin D-rich foods. Medicines are essential since it pays to be careful and prepared. Vitamin-rich foods are important because the sun won't be out much, and elderly bodies desperately need the proper nutrients and vitamins.
Eating a varied diet is important as well. For seniors, foods and supplements are vital, especially those that help ease joint and leg pain. This includes, but is not limited to milk, grains, walnuts, and chia seeds. Green vegetables and citrus fruits are also one's to look out for and stock up on.
Drink More Liquids
Drinking water is one of the most important winter care health tips for seniors. They are more prone to dehydration during the winter season because their appetites are less due to the low temperatures. Additionally, the cold and dry air also causes even more moisture loss and makes the elderly even more prone to dehydration.
Complications that arise from dehydration are dangerous. Monitoring the water intake of elderly loved ones is essential during the winter seasons. Avoid drinking alcohol since they make the body lose heat and make it dehydrated. Also, sufficient hydration is a good tip regarding winter skincare for elderly loved ones.
Keep Track of Skin Care
The low temperatures and dry air make the sweat glands in the skin constrict, making it generally unable to release natural oils. It causes the skin to be dry, flaky, and itchy. Having adequately hydrated skin is needed, especially during the winter season. Tips regarding winter skincare for elderly loved ones are easy to do and maintain.
Winter skincare for elderly loved ones generally involves using skin hydrating products and consistently applying them to the skin. Use warm water when washing the face, hands, joints, and even the feet. Drinking water also help in keeping the skin hydrated.
Those who suffer from cracked heels should use anti-crack heel sleeves to ease and remedy the discomfort. Another easy winter skincare for elderly loved ones is to get food rich in vitamins and minerals. Lastly, getting humidifiers will do wonders in keeping the air moisturized and help avoid cracking and redness of the skin.
Keep Elderly Warm
Keeping warm is the most basic and important winter care for elderly loved ones. Seniors have a high tendency to risk and dangers during winter seasons. Hypothermia is particularly prevalent among older adults but can easily be avoided or prevented. The best method is to keep indoor temperatures warm indoors through heaters, a fireplace, or clothing. Watch out for symptoms of hypothermia and call 911 immediately.
One of the often neglected winter care safety tips for seniors is choosing warm clothing even indoors. Suppose the house your elderly loved ones are staying at is not centrally heated or has sufficient heaters. In that case, wearing thick and warm clothing will help immensely. However, seniors need thick, but lightweight clothing since their muscles and joints might not be able to handle heavy clothing.
Dress Smart if Going Outside
Dressing up properly for warmth when going outside is extremely important for elderly loved ones. Although it is best to make sure that elderly loved ones stay indoors to keep themselves warm, they need to dress appropriately throughout if they need to go out. However, seniors cannot endure cold temperatures for long periods and should preferably only go out only if absolutely necessary.
The basic essential winter clothing includes, but is not limited to, beanies, gloves or mittens, winter coats, boots, and scarves. This set of clothing needs to fit them properly and that the senior's mouth and nose are sufficiently covered. Clothing should also be thick, but not heavy to avoid fatigue from the weight and water seeping into the clothes.
Precautions to Fall Risks
Low temperatures and snow aren't the only things to consider when going out during winter. Sidewalks, porches, driveways, etc., become risky or dangerous for seniors because of their slipperiness. You should ensure that snow is shoveled sufficiently and consistently and salted to avoid fall risks.
Besides shoveling snow and salting the ground, wearing proper fitting non-slip shoes is a must when elderly loved ones go outside. Socks need to be thick, but comfortable as well. Lastly, getting help from canes, walkers, etc., will do wonders for both safety and the senior's convenience.
Seasonal Affective Disorder
This disorder happens when people don't get a lot of sunlight. It is prevalent during the winter months. Research shows that this effect is because people experience a decrease in serotonin, a chemical that gives the "happy" stimulus in our brains.
Seasonal affective disorder or winter depression is fairly common and difficult to detect. Prevention is better and done by giving more attention to a senior's mental and emotional well-being. The best way would be to visit or surround elderly loved ones with a caring environment of family or friends. Avoiding isolation is a must. If physical presence is difficult to achieve, a simple call or video call with activities is enough to keep their spirits and emotional well-being high.
Prepare Disaster Kits
As the saying goes, it is better to be safe than sorry. This saying is another one of the winter care safety tips for seniors that is very important but easily neglected. It is to have a disaster kit on hand for unforeseen problems or emergencies.
Although the word "disaster" might seem a bit drastic, having one is very important to address various concerns in the household. A disaster kit is something personal and is why it is essential to note the senior's needs. An example of a family's disaster kit would be creams that can help with skin dryness or sensitivity, a basic first aid kit, and some simple nonperishable provisions for a number of days.
Always Consult Your Doctor
The best solution to any medical condition or ailment is always to consult a professional. Hypothermia, frostbite, and other winter-related dangers should be dealt with seriously and immediately. Administering first aid is essential, but calling 911 or a medical expert is even more important. Having expert advice is necessary, especially in cases involving life and death.
If all the tips and methods mentioned above are not working, consult a doctor regarding better and more appropriate winter care for elderly loved ones. A professional will be able to help address specific issues best and can even provide a more detailed guide or solution. Lastly, it is important for you to remember that winter skincare for elderly loved ones is best done with professionally recommended products.
Conclusion
The following winter care tips for elderly loved ones aren't everything that can be done to prepare and care for them during the winter seasons. Winter care for elderly loved ones can't be limited to a few bullets. The purpose of the article is to give some general guidelines regarding precautions that most people often overlook. They are significant and effective as winter care safety tips for seniors. It is vital to note specific needs, food and medicine restrictions, skin care, and other important information regarding one's elderly. Lastly, love and compassion are the most important things to consistently give to your elderly loved ones during the winter seasons.
Read More: