==================
A Caveat and Affiliates
First off, a little caveat: within my articles you will find affiliate links, meaning if you buy them, I get a small commission. Your cost is not affected. In addition, I am an Amazon Associate and I earn from qualifying purchases on Amazon.
And yes, if I say that I recommend a product here, it means I truly believe it is a good product. I refuse to recommend any product that I have not researched and believe to be a good value.
Even better, I provide you with a very clear picture of the product, it's use, and the probable value.
Earning your trust is important to me. I run this website myself and the commissions and donations help support the site.
Sound reasonable and fair enough? Let's continue to the article.
==================
Useful Gifts for Elderly Parents
Many people find gift giving difficult. Usually, people overthink things and end up getting something that can be overly pricey or rudely inexpensive. It does not have to be that way, though, since all you need to do is some research and find useful gifts for elderly parents.
Doing research is especially true when giving gifts to the elderly. Luckily for you guys, you won't have to scour the internet for other ideas. Although I am sure that your presence or time is already a precious gift for them, giving them gifts to make life easier for elderly loved ones is equally valuable. In this article, I'll be giving out tips for finding useful gifts for elderly parents.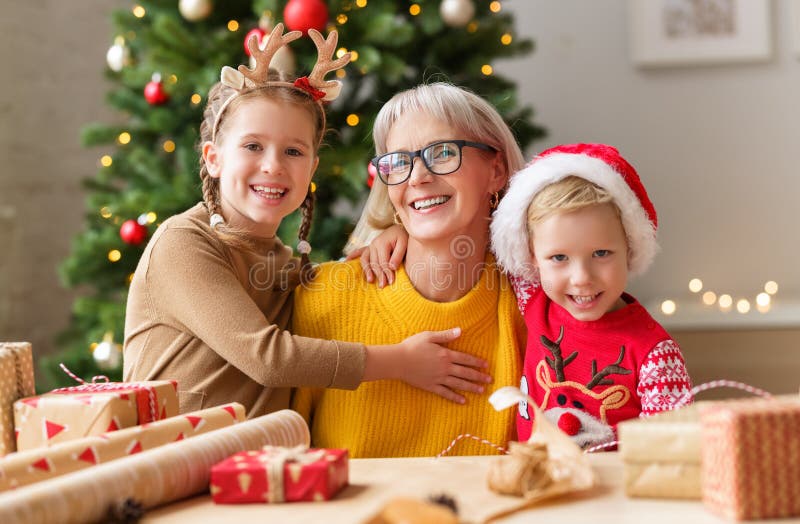 Finding Useful Gifts for Elderly Parents
Arts and Crafts Gifts
Making art keeps your elderly loved one's mind active and may help them avoid emotional problems. It may help them cope with anxiety, sadness, and stress. Making something with their hands may offer a feeling of accomplishment and boost their self-esteem.  According to studies, seniors who engaged in creative arts had reduced levels of sadness and loneliness and were more optimistic overall.
Coloring may help seniors manage their worries and stress. It can also help them concentrate better and have a longer attention span. The activity is both diverting and soothing and may even be a helpful exercise for easing agitation or aggressiveness in someone with dementia. The impact of coloring has been compared to that of meditation by some specialists.
The memory book/keepsake journal's point is to keep track of the elderly loved one's personal history. It is especially beneficial to a person with Alzheimer's disease or dementia and their family. The diary may assist with daily orientation and enable the person with dementia to express or share their emotions in writing.
Handcrafted photo albums are one of the other useful gifts for elderly parents. Photo albums allow them to save significant memories of themselves and their children, grandchildren, and even friends. Looking at photos and photo albums is also a great way to pass the time. They even help individuals with dementia feel less alone and depressed by reducing social isolation and depression.
Puzzles / Games
Doing puzzles or thinking games has many benefits. It Enhances memory, improves problem-solving abilities, your mood, and encourages elderly loved ones to pay attention to minor details. Mental exercises such as brain games and puzzles can even lower the risk of Alzheimer's disease and cognitive decline. Jigsaw puzzles have been linked to enhanced cognition in the elderly in studies.
Building blocks have a range of constructions for virtually any age and aptitude, making them ideal for elders and people dealing with Alzheimer's and other forms of dementia. Older people increasingly use them as a stress reliever, a new recreational activity, and even as collectibles. It aids in the development or preservation of fine motor abilities, as well as concentration and coordination. Try to find medium or larger-sized pieces that are simple to grasp, stack together (if required), and are light in weight.
Jigsaw puzzles are other useful gifts for elderly parents. They're a fun pastime for senior citizens to enjoy alone or with friends. They allow seniors to exercise their fingers and brains while still having fun and feeling accomplished after finishing each puzzle. Putting puzzle pieces together takes focus and improves short-term memory and problem-solving abilities. Research has shown that Jigsaw puzzles enhance memory, brain activity, and visual-spatial thinking or use the eyes to recognize, classify, recall and associate images with what we know.
Crossword puzzles can assist your elderly parent's mind stay sharp and may even prevent Alzheimer's or dementia. They're cheap, and all you need is a good pen and wits, and your elderly loved ones can play them anywhere. Crossword puzzles strengthen brain cell connections, increase mental speed, and are particularly helpful at improving short-term memory. According to a study, problem-solving activities like crossword puzzles may help preserve the brain as it ages.
Adaptive Clothing Gifts for Elderly
Adaptive clothing is for individuals with physical impairments or the elderly who have trouble dressing because they cannot correctly use buttons and zippers. It can also be because they are unable to or have difficulty dressing themselves up. They should be basic in design, easy to wear, and stitched to last.
Cozy Herbal Warming Slippers
Heated slippers are perfect for relief if your elderly loved ones had a long day and their feet were hurting. They're also excellent for keeping warm and comfortable throughout the autumn and winter months. Their feet will be pleasant and toasty in heated slippers. Having herbal scented ones is even better since they mix soothing warmth with aromatherapy for a unique experience.
Non-slip socks are another example of useful gifts for an elderly parents, which include a tread pattern on the soles to improve traction.  These types of socks are essential in hospitals because they assist in minimizing the risk of slips and falls. Regular cotton socks with a rubber tread on the top and bottom to enhance grip strength and slide resistance during ambulation are known and regular designs.
Compression socks may help with chronic discomfort linked with aging, especially if you have concerns like varicose veins or ankle and knee problems. These garments may help you feel more energized and reduce your risk of blood clots by promoting good circulation. Compression socks are an excellent way for your elderly loved ones to increase their mobility and independence while coping with lower-leg weakness or problems
A shoehorn is a product that is in many homes. They're great for helping you fit your feet into your shoes if your shoes are a bit snug. The shoehorn works as a bit of a slide for your heel, making it easier to slip into shoes. Persons who want to avoid stretching or bending due to less flexible joints sometimes use them. Having extra-long shoe horns will come in handy every time your elderly loved ones have difficulty putting on their shoes since they won't have to bend down just to put them on.
As mentioned before, many seniors find it challenging to get dressed and undressed due to arthritis, disabilities, treatments, or other health issues. A sock aid is a gadget that helps your elderly loved ones put their socks on more effortlessly, even if they have discomfort or physical restrictions. Allowing them to get dressed without help should not be a problem due to old age. Wearing socks shouldn't be a continuous battle or cause them to lose their independence.
Knee Wrap/Arthritis Wraps
A knee wrap may ease discomfort by relieving pressure on the portion of a joint most impacted by osteoarthritis. The wraps' stiffness and warmth may help decrease inflammation while also keeping the joints warm and pleasant. A knee bandage may also assist your senior loved one is standing and walking about with greater confidence if their knee feels like it could collapse when you put weight on it. You can use Knee wraps/arthritis wraps all day if your elderly loved one's orthopedist approves it.
All-day / Everyday Comforts
Here are some other gifts to make life easier for elderly loved ones. They can use these things from when they get out of bed in the morning until they get back in for the night. Old age makes moving around and even pressing buttons a bit of a task for seniors. These gifts will give them the much-needed comforts that they need in their lives.
Big Button Universal Remote
A remote with big buttons are a fantastic gift that will help elderly loved ones navigate watching tv shows more easily.
Pill Organizer with Reminder Alarm
A pill organizer with a reminder alarm is a valuable gift to give your elderly parent to help remind them when to take their medicine.
People who wear glasses know the hardship of losing their glasses, especially when you most need them. An eyeglass holder will help keep your glasses secured, and it also comes in various shapes and designs that will suit your elderly loved ones' style.
Some of our elderly loved ones cannot use gadgets that well. Gifting a weather monitor will help ensure that they can adequately prepare for the weather whenever they go out.
Wheelchair accessories can appear in various shapes and forms. You can gift your elderly parent a wheelchair cushion or even a small trinket that can personalize their wheelchair.
Large Print Digital Clock
When we get old, our eyes tend not to see things better. Buying a clock that has a large digital print will make it easier for your elderly parents to see the time better.
If your elderly loved one has dementia,  then this is the perfect gift for you to give them. It has a simple and easy-to-use design and features pictures of essential contacts to help your elderly loved one remember by face the person they need to call.
A video doorbell is a fantastic gift to give your elderly loved ones to help them see who is knocking at their doors, especially when they're home alone. Investing in one will provide them with the needed security to help add a layer of protection to them.
Captioned Telephone For Hearing Impaired
If you have an elderly loved one who is hearing impaired, then gifting them with a captioned telephone will surely be appreciated. This type of phone has a large color display and better sound amplification.
There are several TV listening devices out in the market. TV listening devices like speakers or headsets are gifts to make life easier for elderly loved ones.
Whether Bluetooth wireless headphones or a louder speaker, it will surely be something your elderly loved ones will cherish if it comes from the heart.
Even if our elderly loved ones are getting old, that doesn't mean they want to lose their independence. Gifting a power lift chair will make it easier for your loved one to stand up easier without help.
Sleeping / Bed Comforts for Elderly
If you want to make your elderly loved one's nightly rest much more comfortable, here are some gifts to make life easier for elderly loved ones.
Heated Mattress Pad for Sleeping in
During wintertime, a heated mattress pad will help make your sleep warm and comfortable. Using a heated mattress pad can also relax muscles and ease the pain.
A gift perfect for everyone, a massage pillow can offer spa-like relaxation in the comforts of your own home. An elderly loved one will surely use this gift well.
Throw / Weighted Blankets
Weighted blankets are a fantastic gift to give because it offers comfort and security. People who have been using weighted blankets have reported that it felt like being hugged. Research has also shown that a weighted blanket can soothe anxiety and significantly improve a person's quality of sleep.
If your elderly loved one resides near a busy street, gifting them a sleep sound machine would be great. A "sleep sound machine" creates white noise, which can create a relaxing and calmer bedroom environment, which will help your elderly loved one sleep better.
If your elderly loved one has difficulty sleeping at night, try gifting a light therapy lamp. Research has shown that a light therapy lamp helps treat insomnia and dementia.
Miscellaneous Comforts Gifts for Elderly
If you still haven't found a gift from the ones listed above, here are some gifts to make life easier for elderly loved ones, which you can purchase anywhere.
Digital Photo Frame (With Some Photos In It)
A digital photo frame (also known as a digital media frame) is a picture frame that can show digital photos without requiring a computer or printer. Environmentally friendlier than printing various photo frames, a digital one would help your elderly loved one see precious memories every day.
There are various types of smart mugs out there. But the best gift, in my opinion, would be the kind that can keep a drink at a specific level of temperature throughout the day.
If you're elderly loved one still wants the feeling of having a companion, but cannot take care of it, then a robotic pet is an excellent gift to give. Although it can never replace real-life therapy pets, research has shown that elderly who suffer from dementia or loneliness still benefit from them.
 Conclusion:
The best gifts come from the heart, not the store. – Sarah Dessen
By reading this article, I hope that you have been able to choose the perfect gift for your loved one. Listed were both useful gifts for elderly parents and gifts to make life easier for elderly loved ones. Although choosing a gift might seem a daunting task, especially if you want the person receiving it to love and use whatever gift you choose, it is always good to remember that the best gifts come from the heart.
READ MORE: