==================
A Caveat and Affiliates
First off, a little caveat: within my articles you will find affiliate links, meaning if you buy them, I get a small commission. Your cost is not affected. In addition, I am an Amazon Associate and I earn from qualifying purchases on Amazon.
And yes, if I say that I recommend a product here, it means I truly believe it is a good product. I refuse to recommend any product that I have not researched and believe to be a good value.
Even better, I provide you with a very clear picture of the product, it's use, and the probable value.
Earning your trust is important to me. I run this website myself and the commissions and donations help support the site.
Sound reasonable and fair enough? Let's continue to the article.
==================
Are you ready to experience a revolution in your hair-washing routine? Imagine enjoying a relaxing seated position while effortlessly getting your hair cleaned and pampered. Say hello to the Comfort Cape Shampoo Aid – the ingenious solution about transforming the way you approach haircare.
We all know the struggle – the uncomfortable bending, the awkward angles, and the occasional mess that comes with traditional hair-washing methods. But fret no more! The Comfort Cape Shampoo Aid brings ease, comfort, and convenience to your hair-washing journey.
Crafted with the user's comfort in mind, this shampoo sink drape boasts a clever design that keeps you upright, seated, and at ease throughout the process. With its wide Velcro straps at the neck, it's all about finding that perfect fit without any fuss—no more strain or discomfort – just a relaxing and enjoyable experience from start to finish.
But that's not all – this innovative creation is the brainchild of a licensed hairdresser with an impressive three decades of experience. Designed to cater to individual users and caregivers, it's a true game-changer in the haircare world.
Whether recovering from a medical procedure or simply seeking a more comfortable way to indulge in self-care, the Comfort Cape Shampoo Aid has got you covered. The best part? It effortlessly adapts to various sizes, making it a versatile and essential tool for homes and professional settings alike.
Bid farewell to the awkward leaning and messy outcomes. Embrace a new era of haircare where comfort and convenience reign supreme. With the Comfort Cape Shampoo Aid, every wash is a soothing, indulgent experience – and it's all just a Velcro strap away. Get ready to transform your routine and elevate your self-care game like never before!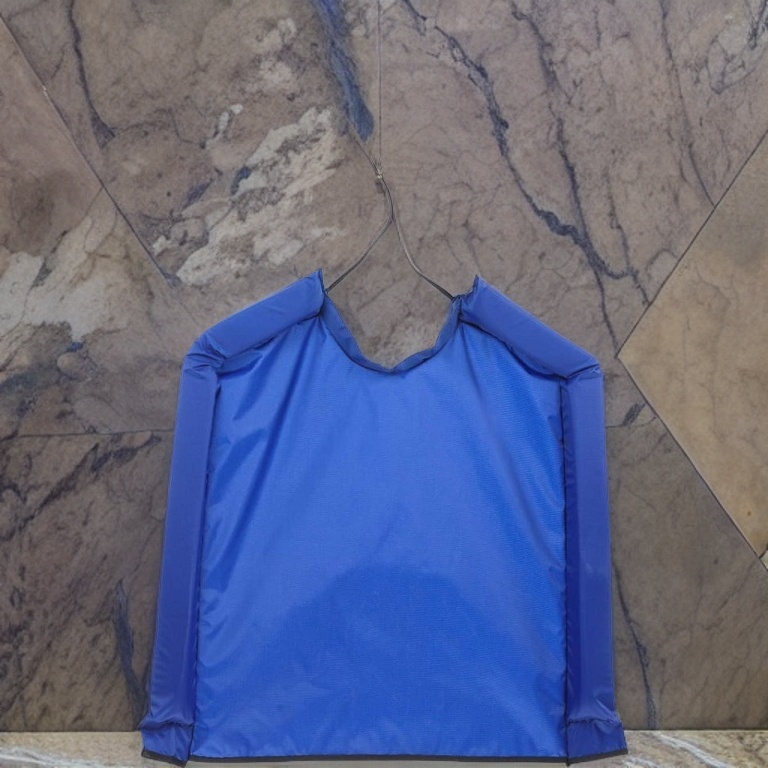 Get Help Shampooing the Elderly And More
In bathing many seniors, the comfort cape shampoo aid comes in handy. It's a fabric tray that makes it easy for caregivers to help the elderly care for their hair. With the way that it works, it makes shampooing and other assisted hair care tasks simple. Thus, it's worth getting because of its usefulness in hygiene and convenience.
Many old people can't lie flat, lean back, stay standing, and raise their arms for too long. This means bed baths and allowing seniors to shower alone may be impossible. Cleansing them in a sitting and upright position may be necessary. With this product, general hair care and shampooing elderly tasks turn easy and safe. This item isn't only found at and designed for elderly care facilities. Even salons that accept senior customers have them.

Comfort Cape Shampoo Aid Explained
It's a hair care item by Performance Health. The tool is for helping elderly shampoo work become effortless and secure. Setting it up requires the least effort and doesn't take too long. It only uses buckles or velcros for fastening. It is ready to use once behind the wearer and angling downward to a nearby sink. It helps with comfort and dryness throughout shampooing for seniors and caregivers.
Its design aids people who can't recline or must stay upright in their wheelchairs. Care providers can also have proper body mechanics while helping with the bathing. The tool guides all the water into the sink. Also, it is very lightweight and doesn't put pressure on the back and shoulders of the user. So it makes bathing once a week or even daily very possible.
How The Comfort Cape Shampoo Aid Works
It works by helping elderly shampoo jobs turn practical for old people and their loved ones. This reduces the need for a caregiver to lean forward while shampooing an old person. Also, the tool allows seniors to have their hair cleaned while sitting straight. Yet folks need to make preparations to make sure that it works. Here is a quick guide to knowing how to put it on and precautions to avoid problems.
Preparing A Person For Washing and Putting It On
The caregiver must first put the cape wearer's back against the bathroom sink. The height of the basin must be lower than the wearer's shoulder level.

To ensure complete dryness, a towel must be on the wearer's back or nape. As much as possible, clip its ends under the chin of the cape user. Make sure that it doesn't cause any discomfort or severe choking.

it would be great to fasten a vinyl cape for shampooing above the towel. This is to have another layer of protection against wetness.

Once everything is ready, lift the hair of the person to wash and apply the comfort cape shampoo aid. It must rest and be square on the shoulders and back of the user, with its collar flat and firm. That is while connecting those that fasten it and ensuring they are in front of the neck.
Using It For Shampooing
Once the wearer is upright, the caregiver sets his or her head on the person's forehead. This is for letting the head tilt back and holding it with one hand. The other hand maneuvers the rinsing device to soak the hair.

Both hands make the hair wet and ready for shampooing. Once the hair is set, then it's time to apply the shampoo.

Rinse the hair after the shampoo application and dry it with a towel, like in a typical bath.
Things To Consider When Using The Tool
The comfort cape shampoo aid must always have the right angle and shape. That is to say, its end needs to be inside the sink to let the water drain right and avoid spilling. There should be no problem adjusting the cape's shape due to the product's flexible firmness.

Short wearers may need to situate themselves farther from the basin. That is to let the cape have a downward angle for gravity to pull the water down.

Making sure that the velcros or buckles are always connected is essential. Also, they must make the whole cape snug but never tight. That is to avoid restricting airflow or blood circulation.
Cape Aid Product Features
Shampooing elderly folks right with this one if it didn't have excellent features. These are what you would get when you would buy yourself a comfort cape shampoo aid to use.
Details
It comes in Black and Royal Blue colors.

It is very lightweight or weighs less than 1 pound.

Its length and width are 25 and 23 inches. These dimensions connect a chair with a backrest to a sink and let continuous water flow. Its depth is 3 inches, making it able to bear the weight of the flowing water.

The unit comes with hook-loop straps or buckles for fastening.

The cape is for air-drying and has parts that may melt from intense heat.
Benefits Of Using This Item
Because of this, shampooing elderly tasks becomes convenient and less risky. The features of the comfort Cape shampoo aid address specific issues, making it so worthwhile. Here are some advantages a person could have when owning it.
Helps Prevent Health Problems
It allows for shampooing elderly folks well and avoids certain health problems. So it isn't only that which helps with elderly hygiene. It's the kind of tool that also prevents musculoskeletal issues. Seniors and caregivers can avoid back and neck problems because of it. Salon shampoo bowls and sitting on reclining chairs might be better for old people. Such things may cause salon strokes in the elderly.
That would be due to the neck's hyperextension, rotation, and compression. Caregivers might also have back injuries due to having prolonged bad posture. That is from leaning forward for a long time and bending over and over. So shampooing upright is safer for old people and those who care for them.
Some Problems It Addresses
Alzheimer's Disease

Parkinson's Disease

Cerebrovascular Accident

Frozen Shoulder

Osteoporosis in seniors and caregivers

Cervical Spondylosis

Amyotrophic Lateral Sclerosis

Spinal Disc Herniation in caregivers
Makes Shampooing Relaxing
Because of the unit's safety promises, shampooing elderly work turns calming. This relieves seniors of the need to worry about themselves and their caregivers. In the same way, care providers get peace of mind, too. That is, they can easily bathe geriatric patients while avoiding injuries. While the cape shampoo aid is on, seniors can relax, knowing they will stay dry the entire time. It assures that the water will always go down the drain while shampooing occurs. In turn, this will ensure the avoidance of slips and falls. Caregivers also benefit from being able to bathe seniors without dealing with a mess.
The Cape Can Make These Seniors Less Tense or Anxious
Those with mental and physical limitations

Old people who are moody and often uncooperative

Geriatric patients who are at the risk of slipping or falling

Elderly folks who have mobility issues

Elders who are dependent on others when bathing
These Are How Caregivers Can Make Hair Care Relaxing Using This
The cape makes the washing of hair systemic and fast.

The tool helps in avoiding having a messy bath.

Setting up and disassembling the unit doesn't take time.
Easy To Put On and Stow
The item helping elderly shampoo tasks fits most people and is portable. It has the right dimensions for public use, is light, and has covered foam sides. It can comfort most wearers, is easy to carry and adjustable, and guides water with ease. It is effortless to store because most of what it has is fabric and foam. After use, it only needs hand-washing for cleaning. Once it's already clean, owners can fold it or hang it somewhere. So you won't even have to buy a container for it.
🌟 Rave Reviews for the Comfort Cape Shampoo Aid! 🌟
Discover why customers are singing praises about the Comfort Cape Shampoo Aid. This innovative product has been transforming haircare routines, especially for those facing unique challenges. Here's what people have to say:
"An Essential Lifesaver: This product has been my savior for a decade, enabling me to get my hair done despite physical limitations. While it's truly practical, a few challenges like tricky closures and water leakage persist. With upgraded closures and thoughtful adjustments, this could easily become a flawless 5-star solution. A must-have for anyone facing challenges with haircare."
"Game-Changer for Wheelchair-Bound Clients: As a professional serving nursing home residents, I purchased this product to facilitate haircare for clients in wheelchairs. The results are nothing short of AMAZING. No more wet floors, no more soaked clients. My only qualm echoes that of another reviewer – the velcro is sewn in reverse. A minor tweak on my end, and this purchase has me absolutely thrilled. A must-have solution."
"Post-Surgery Savior: Following spinal surgery, this cape became my lifeline as leaning back was out of the question. Though I needed to hold it close to my neck, it still served its purpose admirably. A dependable companion during a crucial time."
The Appealing and Undesirable Aspects Of The Tool
There is no doubt that many find the Comfort Cape shampoo aid appealing. Yet there are also some things about it that others don't like. Here are some things folks have said about the product to praise and criticize it. This may help you decide if it's something for you.
Helpful for people with special needs and disabilities

Keeps wearers upright

Usable on various basins

Durable and waterproof

Comes with flexible and comfortable foam to guide water flow

Portable due to lightness in weight

Reduces back strains for caregivers
May spill when not used right

Not washable in electric washers and dryers
How It Fares When Compared To Its Competition
Various products serve the same purpose as the item discussed. Yet they do not have the features that the comfort cape shampoo aid has, making it the superior choice. Compared to the generic Inflatable Shampoo Basin, it is more reliable. The inflatable model may be lightweight and lighter than the cape shampoo aid but not as firm. It is great for space-saving after use yet accumulates water. The EZ-Shampoo Hair Washing Tray has features that are quite like the comfort cape aid. But this one has a strap that a wearer needs to hold on to while bathing. Also, it may be harder on the skin's surface since it's plastic.
Cost
The various websites sell the product for $79.95 which becomes $92.90 with tax and a shipping fee of $12.95.
In Conclusion
The Comfort Cape Shampoo aid is an excellent product for seniors and caregivers. The fabric tray has many features that make shampooing possible and easy for old folks. Yet, it is not only for the elderly but also for others with mobility problems and disabilities. Also, it can help care providers avoid injuries while helping old people take care of their hair. Upon seeing and evaluating its features, it's easy to say that this cape is one of the best. It has excellent properties that you may even consider superior. Different groups sell it for the same price, so it may be cheap and affordable. Thus, it is a product that is useful and priced right.
Does It Need Batteries To Operate?
Is There An Instruction Manual For It?
Yes, there is. You can download it here.
Read More: